As of Jan. 9, Jeff Bezos' net worth was $27.8 billion according to Forbes. His company Amazon.com (Nasdaq: AMZN) - the largest Internet retailer in the U.S. - had a market capitalization of $137.98 billion.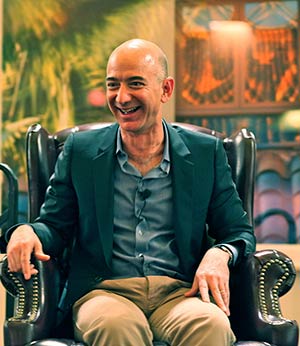 The man Wall Street has come to know is a visionary who doesn't conform to typical big business management.
That's evidenced every quarter for the past three years. Amazon continues to post impressive sales numbers, coupled with earnings per share (EPS) losses. The company hasn't turned a profit since 2012.
Despite pressure to improve Amazon's bottom line, Bezos steadfastly reinvests the company's massive sales. He hasn't faltered from his strategy of diversification and growth.
Investors are left wondering where the company is headed next and, more importantly, when it will turn a profit. The media's guesses are all over the boards - just look at a few December-January headlines: "Amazon's Profitability Can Further Decline in the Future" by Forbes; "Amazon.com: An Undervalued Stock??" by Pulse; "Don't Buy Any Optimism About Amazon" by Investorplace; "Amazon to Recover in 2015 in Response to Positive Indicators" by Bidness Etc.
That's why we put together a list of five facts you didn't know about Jeff Bezos. Perhaps the best way to determine where Amazon is headed is a greater of understanding of the man behind its wheel.
The billionaire - who just celebrated his 51st birthday Jan. 12 - is a true original...
5 of the Most Interesting Facts About Jeff Bezos
He has a two-pizza rule: Bezos has a rule to solve management/team communication problems he calls the "two-pizza rule." Under his theory, more communication isn't always a solution to communication problems - team size is. Teams should never be larger than what two pizzas can feed. Note that in large gatherings, people naturally gravitate toward conversing in smaller groups. Bezos would contend that's because it is impossible to have a real conversation with everyone in the room - these smaller clusters happen for a reason. Likewise in the workplace, small teams communicate better, are more innovative, and can move faster.
He has a unique plan to succeed with the ladies: According to Brad Stone's book "The Everything Store: Jeff Bezos and the Age of Amazon" - a New York Times and Wall Street Journal best seller - Bezos had an analytical approach to dating. He took ballroom dancing classes to up his "women flow." That's a play on "deal flow" - what finance professionals use to refer to the rate at which they receive business proposals.Apparently it worked - Jeff has been married to wife MacKenzie for 22 years.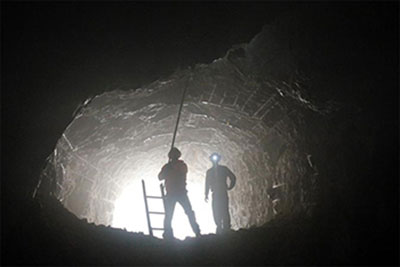 He does a LOT more than Amazon.com: Bezos is building a 10,000 Year Clock. It's "of monumental scale inside a mountain in West Texas." The Clock will tick once a year, and the century hand once every 100 years. "The vision was, and still is, to build a Clock that will keep time for the next 10,000 years. I've been helping Danny [Hillis] with the project for the last half dozen years," Bezos wrote on the project's webpage. "As I see it, humans are now technologically advanced enough that we can create not only extraordinary wonders but also civilization-scale problems. We're likely to need more long-term thinking."Since 2000, Bezos has worked on his Blue Origin venture in spaceflight. The project became publicly known in 2006. Bezos' main goal is to decrease the cost of human spaceflight.

In 2013, Bezos grabbed headlines when he acquired The Washington Post.

Bezos also founded Bezos Expeditions, through which he invests in various businesses, including Blue Origin. Here's a list of selected investments:

[epom key="ddec3ef33420ef7c9964a4695c349764" redirect="" sourceid="" imported="false"]
He has had two near-death experiences: On March 6, 2003, Bezos was in a helicopter crash in Texas. Strong wind blew the vehicle, which carried Bezos, two other passengers, and the pilot, into trees. The helicopter was destroyed but no one was hurt.In February 2001, a 6.9 magnitude earthquake hit Seattle - and the Amazon HQ. The Hollywood Reporter reported that Bezos was almost crushed by a 20-pound tungsten ball as he took cover under a table.
He asks hiring managers three key questions: According to and The Muse, Bezos charged his managers to ask themselves three questions when considering a new hire. He discussed his method in a 1998 letter to shareholders - four years after Amazon was founded.First, does the manager admire the potential hire? It shouldn't just be the other way around.Second, will the new employee raise the average level of effectiveness of the group they're entering? Bezos envisioned each addition would work against, instead of add to, entropy. "The bar has to continuously go up," Bezos said. "I ask people to visualize the company five years from now. At that point, each of us should look around and say, 'The standards are so high now - boy, I'm glad I got in when I did!'"

And third, along what dimensions might this person be a superstar? Bezos strives for an interesting work environment. Special skills or fun hobbies need apply.
What Were the Most-Hated Companies of 2014? These repugnant firms had everything you'd never want in a business - safety issues, terrible customer service, sexist CEOs, you name it! Here are five firms that really put the "spit" in "hospitality"...