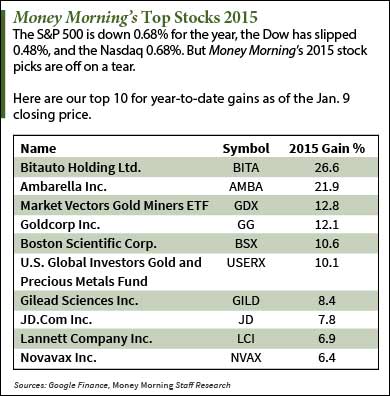 The major indexes may have fallen this year, but many of Money Morning's stocks to invest in for 2015 are already seeing big gains.
One of our top stock picks is up almost 30%, and Money Morning Defense and Tech Specialist Michael Robinson still sees a lot of room to grow.
Here's a look at ten of our best 2015 stock picks and how they've done against the broader markets.
One of our Favorite Stocks Is Up 27% in 2015...To learn more about this play on the Chinese automotive and e-commerce industry, check out our profile right here...