While everyone's been fixated on oil, renewable energy has been gathering some serious steam.
Led by solar power, worldwide capital investment in "clean" energy surged by more than 16% last year.
In fact, spending on renewable energy was so strong in 2014, some have begun to label the recent rush into renewables as a "turning point" in the energy balance.
According to a report last week from Bloomberg New Energy Finance (BNEF), the total invested in renewable power jumped to $310 billion, just $17 billion shy of the all-time record in 2011.
But here's the real kicker...
Since renewable energy is now much cheaper to generate, last year's investment brought in almost double the clean electricity capacity versus what was realized only four years earlier.
That's undoubtedly a bullish sign...
A Brewing Solar Power Boom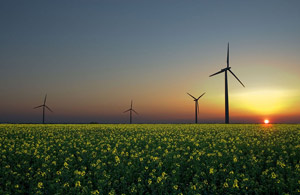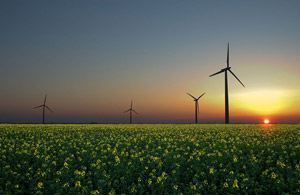 Of course, these figures don't tell the whole story about renewables.
For one thing, the global renewable picture is very uneven. While new projects have moved forward in the Middle East and certain parts of Asia, the biggest move has been largely spearheaded by solar power investment in the United States and China.
Meanwhile, had it not been for some large-scale offshore wind farms in Europe, investment there would have been in negative territory. And in Australia, where there had been signs of a major initiative, lack of government support has resulted in an absolute contraction in support for renewables.
But as the British newspaper The Guardian noted on Friday, BNEF Chairman Michael Liebreich said, "The investment bounce back in 2014 exceeded our expectations," adding, "Solar was the biggest single contributor, thanks to the huge improvements in its cost-competitiveness over the last five years."
In all, solar investment rose by 25%, while wind power rose 11% to account for a third of all investment in 2014. Meanwhile, energy efficiency and electric vehicles rose 10%, including the $2.3 billion raised by Tesla Motors Inc. (Nasdaq: TSLA). On the downside, biofuels investments fell 7% and biomass and incinerator projects attracted 10% less financing.
However, one thing is perfectly clear:
Join the conversation. Click here to jump to comments…
About the Author
Dr. Kent Moors is an internationally recognized expert in oil and natural gas policy, risk assessment, and emerging market economic development. He serves as an advisor to many U.S. governors and foreign governments. Kent details his latest global travels in his free Oil & Energy Investor e-letter. He makes specific investment recommendations in his newsletter, the Energy Advantage. For more active investors, he issues shorter-term trades in his Energy Inner Circle.