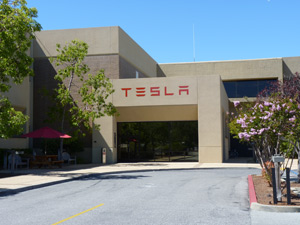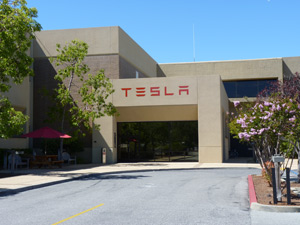 Tesla Motors Inc. (Nasdaq: TSLA) stock tumbled as much as 9% Wednesday. As of Thursday it's down about 14% year to date.
Yesterday's plunge stemmed from concerning words from Chief Executive Officer Elon Musk: The company might not be profitable until 2020 and that sales slowed in China amid charging concerns.
Tesla stock fell to $185 (yesterday's low) right out of the gate. Some 7 million shares had already changed hands, well above the stock's average daily volume of 5.5 million, with four hours left in the session.
Just before the closing bell, TSLA clawed back gains and was down just 5.77% at $192.46.
So does Musk's news mean Tesla stock is doomed in 2015? Let's take a look...
Why Tesla Profits Are on Hold
Musk's dispiriting comments came Tuesday when he spoke at Detroit's annual Automotive News World Conference.
Musk explained to the crowd of industry experts, including General Motors Co. (NYSE: GM) CEO Mary Barra, Jaguar CEO Joe Eberhardt, and Google Inc.'s (Nasdaq: GOOG, GOOGL) director of self-driving cars, Chris Urmson, that he isn't running after short-term profits. He said Tesla continues to invest in growth and new models.
He added the company likely won't make money on a net basis until the next decade when annual sales hit 500,000. That's when Tesla's lower-cost Model 3, which could sell for about $30,000, will be in full production. The Model S sells for $70,000 to $100,000.
Scheduled to debut in 2017, The Model 3 can travel 200 miles on a single charge. The pricier Model S achieves roughly 300 miles per charge at highway speeds of 55 mph.
Musk expects Tesla will be making "a few million cars" by 2025. That would make Tesla about the size of BMW today. Such robust sales volume forecasts are above any Musk has discussed in the past.
Still, prospects that Tesla won't be in the black for several more years had many investors heading for the exits. Founded in 2003, Tesla has yet to turn a profit.
"Before this statement, investors may have speculated that a real profit might come in 2017 or 2018," Maryann Keller, an independent automotive consultant in Stamford, Conn., told Bloomberg. "Now they can see they may have to wait for five years."
Investors will also have to wait a while longer to see the TSLA stock price move based on this potential catalyst...