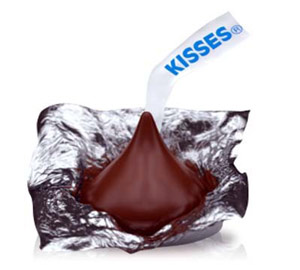 With so many businesses vying to make their presence known on the stock market, only a small percentage manage to stand out. So if you aren't going to be the biggest, richest, or most popular company - be the most innovative.
Innovative companies are ones that encourage worker creativity and combine the latest digital and experiential ideas while striving to impact peoples' lives in the most positive ways possible.
Here are four innovative companies to keep an eye on. With creativity like this, we don't want to miss what's next...
Four Innovative Companies to Watch
Salesforce.com Inc. (NYSE: CRM) - Headquartered in San Francisco, Calif., Salesforce.com's vision is to reinvent cloud computing applications. According to Forbes, Salesforce.com is the most innovative company in the United States for 2014. The software company offers businesses of all sizes and in all industries fully customizable technology platforms that are user-friendly and can be utilized with other software applications currently in operation.
Salesforce.com has managed to garner plenty of attention from investors. Its share price gained 8% in 2014, going from $55.12 to $59.31.
Hershey Co. (NYSE: HSY) - Hershey has been a leading producer and supplier of chocolate and sugar confectionery products since it was founded in 1894 by Milton S. Hershey. Headquartered in none other than Hershey, Penn., Hershey Co. has gone on to manufacture and distribute all sorts of chocolate products, pantry items, and refreshment products under more than 80 brand names.
The company recently unveiled a new chocolate 3D printer at its Chocolate World attraction in Derry Township. Visitors will soon be able to peruse finished products, interact with 3D graphics on iPads, and even see what they would look like as a piece of 3D chocolate. The HSY share price gained 8% in 2014, going from $95.81 to $103.93.
Intuitive Surgical Inc. (Nasdaq: ISRG) - This Sunnyvale, Calif.-based company develops and markets surgical systems and instruments that support minimally invasive surgical procedures.
In particular, Intuitive Surgical is responsible for creating and developing the innovative da Vinci surgical system, which allows surgeons to perform delicate and complicated operations through a minimal number of small incisions. This system involves a number of key components, including interactive robotic arms, a 3DHD vision system, and an ergonomically designed console for the surgeon to sit on while performing surgery. ISRG stock gained 39% in 2014, going from $380.01 to $528.94.
Investors: Don't get scammed by precious metal criminals - here are seven tests to tell if your gold is real today!
Vertex Pharmaceuticals Inc. (Nasdaq: VRTX) - Vertex Pharmaceuticals was founded in 1989 by Boger S. Joshua. The Cambridge, Mass.-based company develops small-molecule drugs that are used to treat cystic fibrosis, infectious diseases, autoimmune diseases, and neurological disorders. It markets NCIVEK (telaprevir) in the United States and Canada to treat adults with genotype 1 hepatitis C virus.
Most recently, Vertex Pharmaceuticals received news that the FDA has approved its new application for its cystic fibrosis drug Kalydeco. With this approval, Kalydeco can now be used in the United States in patients with CF who are six years of age and older with 1 of 10 mutations of the disease. VRTX stock gained 61% in 2014, going from $73.83 to $118.80.
Crucial Investing Advice: Trailing stops are incredible investment tools. They protect and secure profits. But do you know how they work and when to use them? Read on to learn everything you need to know...