Stock simulators help market newbies of all ages learn trading techniques and strategies. This practice can help investors reduce risk and be more successful.
While paper trading was popular years ago, these days virtual trading dominates this niche world of educational gaming.
We looked into stock simulators and picked out five of our favorites.
Stock Simulators: 5 Top Picks Anyone Can Play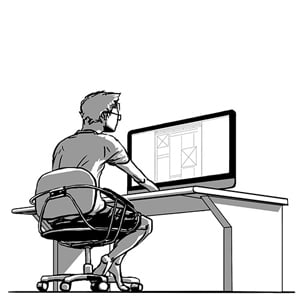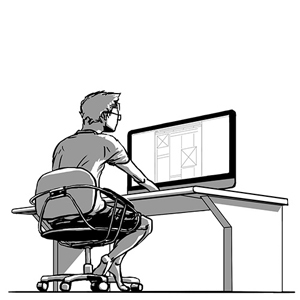 This popular stock simulator is great for beginners and savvy investors alike. Wall Street Survivor allows users to manage a fantasy stock portfolio while competing against friends and strangers - all risk-free. This simulator takes the complicated financial jargon out of the equation so users can gain an understanding of stock trading more easily.
Users can invest virtual cash via drop-down menu choices. A cartoon stock guru helps users make final decisions by providing some rating numbers when inputting a stock. Additional tools are available to help choose stocks, with a resource library that covers beginner, intermediate, and advanced levels. The $100,000 competition is most popular, but anyone on the website can create a contest of their liking.
Editor's Note: The cybersecurity market is expected to grow 5% every year for the next decade.  That fact shouldn't be ignored. We know about other "Big Idea" tech trends as well. Money Morning Members can read about them right here...
This free online stock market game performs like a real brokerage account. It allows users to practice buying and selling real stocks at real-time prices. Once registered, users receive a brokerage account with $25,000 in virtual cash to use to trade stocks, exchange-traded funds, and mutual funds right away. Other contests may also be created to play with friends or other users of the simulator.
Another nice perk of the site is that with the practice account come hundreds of educational articles and glossaries to help further educate stock trading hopefuls.
This stock simulator is run by Investopedia, a Forbes company well known for its inventory of topics about investing and trading with in-depth and easy-to-understand explanations of how the stock market works. The interface is simple to navigate. Immediately upon registration, users are asked about their level of experience in stock trading, from novice to advanced, so their accounts can be set up accordingly. In addition to simulating stock trade, Investopedia Stock Simulator allows options trading. Users receive $100,000 in virtual cash to be put toward trading and to compete against other users and traders.
This stock simulator is offered by MarketWatch and offers a relatively basic and simple interface that's ideal for beginners. Those with a Facebook account can connect to the simulator immediately and start trading right away. Penny stock traders may not find this platform useful, as it does not allow trades under $2. A "Normal Game" on Virtual Stock Exchange is a realistic type of play in which the user sets the starting budget. Margin trading, selling short, and a variety of other trading techniques are allowed. "Advanced Games" offer more options and flexibility, such as setting interest rates, stock price, and trading volume limits.
[epom key="ddec3ef33420ef7c9964a4695c349764" redirect="" sourceid="" imported="false"]
This simulator allows users to practice investing $1,000,000 of virtual cash and earn real money. The first trade can be sampled before even joining the site. UpDown has helpful icons that explain important investment terms, which is particularly useful for the novice trader. The education center covers everything from the most basic investing concepts to more advanced strategies. The community features allow users to collaborate with a group and check out the most-bought and most-sold stocks. The "watch list" tool gives users a handy dashboard to monitor potential stock picks. Finally, a monthly contest rewards users who beat the market with real money.
All Politicians Are Snakes... The House of Representatives passed an act on Jan. 14 providing banks an additional two years to comply with the Volcker Rule. What does this mean? It means Wall Street is about to get paid by D.C.'s new bosses - the old crony capitalists. Here's how they'll be lining their pockets this time...