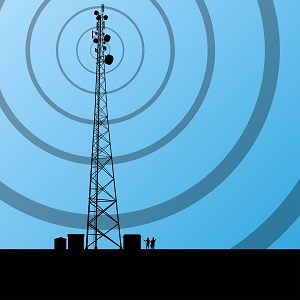 Your next wireless cellphone service plan could be with Internet giant Google Inc. (Nasdaq: GOOG, GOOGL).
Google mobile service plans are in the works, according to a report this afternoon (Wednesday) from The Information. Google is almost ready to "sell mobile phone plans directly to customers and manage their calls and mobile data over a cellular network."
Google's mobile service project, dubbed "Nova," is likely to launch sometime in 2015. Some employees have already tested it.
Here's how Google cellphone plans will shake up the U.S. wireless market...
What You Need to Know About Google Mobile Service Plans
Google won't build its own wireless network. Instead, it will operate as a mobile virtual network operator (MVNO).
An MVNO is a wireless service provider that doesn't actually own a wireless infrastructure. It instead enters into a contract with a mobile network operator to obtain access to a network at a wholesale rate, then sets prices for customers independently.
Editor's Note: The cybersecurity market is expected to grow 5% every year for the next decade.  That fact shouldn't be ignored. We know about other "Big Idea" tech trends as well. Money Morning Members can read about them right here…
Deals for Google to nab wholesale network access through Sprint Corp. (NYSE: S) and T-Mobile Us Inc. (NYSE: PCS) are reportedly on the way.
Google will enter a market ruled by telecom giants AT&T Inc. (NYSE: T) and Verizon Communications Inc. (NYSE: VZ).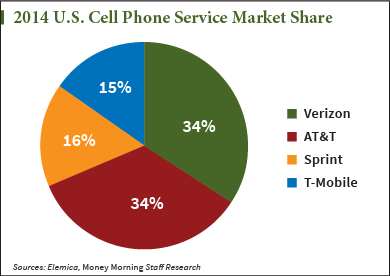 But that could be exactly the point.
Google will likely try to shake up the existing market, much like it did with Google Fiber. In this case, however, it's relying on preexisting infrastructure instead of laying down its own. If it can gain market share, watch for the company to experiment with lower prices and better service than competitors.
That could eventually force rivals to do the same.
Google's fourth-quarter report is due after market close Jan. 29. Stay tuned to Money Morning for coverage of a potential Google mobile service at earnings release...
More Big News from GOOG: On Jan. 20, Google announced a $1 billion investment in Elon Musk's SpaceX. Here's what "Team Google-SpaceX" has up its sleeve to change Internet access as we know it...
Related Articles: