Last week I heard from long-time reader Ms. Florence D. A sharp 87 years young, she's facing a situation that's all too common for many investors who were seduced by Wall Street's overreliance on the "never lose money" mantra.
Now she's got a few money-losing commodity and financial stocks on hand (not ones I recommended, fortunately) and is wondering if it's time to "hire advice on each dog."
I think so.
Good counsel is absolutely vital when it comes to building Total Wealth.
Obviously, you can get some of that from me each week, especially when it comes to identifying trends, spotting opportunities, and helping you pick your trades. That's because many times Wall Street simply cannot tell you what I can, nor can they offer the fiercely independent analysis I do. There are huge conflicts of interest that are well documented thanks to the financial crisis, and it's not in Wall Street's best interest to have you thinking independently.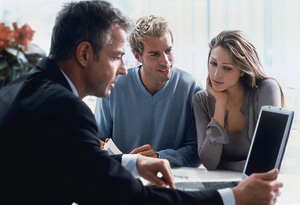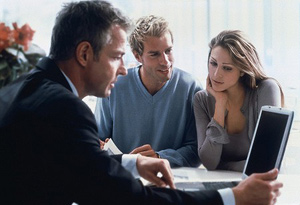 That said, there comes a time in every investor's career when having the right advisor in your corner can mean the difference between huge profits and devastating losses. That's because he or she will help you make decisions that are uniquely dependent on your personal situation. Examples include money moves needed to minimize taxes, leaving a legacy for your children and grandchildren, or simply planning for life's major events.
But how do you find the right professional from amongst tens of thousands?
That's what we're going to talk about today.
Finding the right advisor comes down to five questions.
Everyone seems to forget the last one…
Big brokerage houses are turning up the heat.
According to The Wall Street Journal, the pressure is higher than ever to win more clients and assets. Merrill Lynch, for example, will double what it calls strategic growth awards for its 14,000 advisors. The first $10 million in new assets is worth 0.10% of that amount in 2015 versus 0.05% of that in 2014. Any advisor adding at least two new client relationships will see awards triple. UBS, Morgan Stanley, and Wells Fargo are all making similar changes.
Put bluntly, they've put a bounty on YOUR money.
And that's a problem because it makes finding an advisor who is truly aligned with your interests a challenging undertaking. Not impossible, mind you, but complicated nonetheless.
I recommend you run through this checklist with him or her right up front. But if you already have a financial advisor, you can ask these questions today too.
Join the conversation. Click here to jump to comments…
About the Author
Keith is a seasoned market analyst and professional trader with more than 37 years of global experience. He is one of very few experts to correctly see both the dot.bomb crisis and the ongoing financial crisis coming ahead of time - and one of even fewer to help millions of investors around the world successfully navigate them both. Forbes hailed him as a "Market Visionary." He is a regular on FOX Business News and Yahoo! Finance, and his observations have been featured in Bloomberg, The Wall Street Journal, WIRED, and MarketWatch. Keith previously led The Money Map Report, Money Map's flagship newsletter, as Chief Investment Strategist, from 20007 to 2020. Keith holds a BS in management and finance from Skidmore College and an MS in international finance (with a focus on Japanese business science) from Chaminade University. He regularly travels the world in search of investment opportunities others don't yet see or understand.