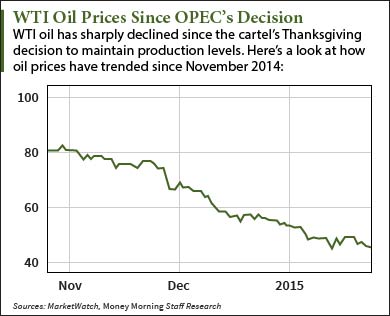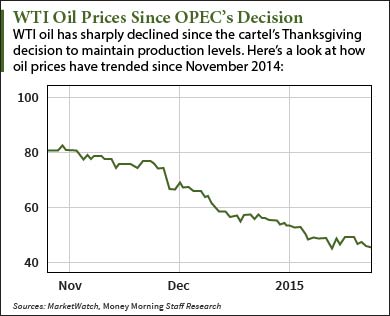 The oil price today (Friday) rose slightly after the death of King Abdullah of Saudi Arabia. Early Friday morning, WTI oil prices gained 0.43% to $46.51. Brent oil prices were higher, moving 1.85% to $49.42.
According to FOX News analysts, King Abdullah's death won't impact Saudi Arabia's high level of production. His brother and successor, King Salman bin Abdulaziz, said he will maintain the same policies that have been in place since OPEC's Nov. 27 accord. Oil Minister Ali Al-Naimi will remain in his post.
"The passing of King Abdullah is going to increase volatility in oil prices in the near term," Neil Beveridge, an analyst at Sanford C. Bernstein & Co., told Bloomberg. "I wouldn't expect a change in policy in the near term to be known, but the passing comes at a challenging time for Saudi Arabia."
Brent crude has lost about 1.9% this week. It traded at a premium of $2.97 to WTI, compared with $1.04 a week ago. Early last week, WTI prices dropped below $45 for the first time in six years.
Oil Prices Today: OPEC's decision to maintain production threatens to drive prices lower, but the cartel is fighting a battle it can't win. Here's why OPEC can't stop oil prices from rebounding this year…
Saudi Arabia accounts for more than 10% of global oil supply and 20% of internationally sold crude, according to Businessweek. The country's refusal to surrender its market share to rising U.S. production has driven oil prices to their lowest level since 2009.
But Money Morning's Global Energy Strategist Dr. Kent Moors isn't worried. He says oil prices will gradually move higher due to traditional supply and demand factors. And right now, pricing dynamics are kicking in that will guarantee an oil price reversal that will pay off for savvy investors…
Related Articles: