I have spent years tracking dozens of promising renewable energy companies.
And while the potential of these groundbreaking companies has always been tempting, there have always been limitations holding them back.
New projects require intensive amounts of working capital to make them fully compatible with traditional methods of generating power, and there's the widely held assumption that renewables can't survive absent government subsidies and benefits.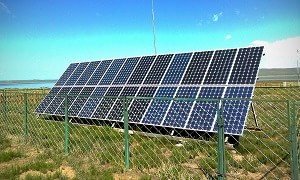 All these, of course, have simply added to the costs that end users have to pay.
And in the case of solar and wind, there has always been the problem of generating electricity when there's no wind or sunshine to tap.
What's more, projects in this sector have always needed a sufficient amount of private investment to get off the ground.
Yet, as it turns out, each of these drawbacks is less of a deal breaker than originally thought.
You see, despite the odds, alternative energy - led by solar power - is rapidly approaching what the industry has always considered to be the "Holy Grail."
The upshot for investors is massive profits...
A Brand New Age for Renewable Energy
It all revolves around renewables' rapid move toward "grid parity."
Grid parity reflects renewables' ability to generate power for the same underlying cost as competing sources like oil, natural gas, or coal.
In other words, it's the point at which the cost of generating renewable energy suddenly becomes equal to its peers.
And the little known fact is that even with the phasing out of government subsidies and the relaxing of power purchasing requirements by utilities, grid parity already exists in many areas.
By other yardsticks of broader economic impact, what I am seeing as this develops is quite significant.
Take the rising position of solar power, for example.
In an interesting piece at Smithsonian.com, Marissa Fessenden gives us an interesting perspective on the subject...
Join the conversation. Click here to jump to comments…
About the Author
Dr. Kent Moors is an internationally recognized expert in oil and natural gas policy, risk assessment, and emerging market economic development. He serves as an advisor to many U.S. governors and foreign governments. Kent details his latest global travels in his free Oil & Energy Investor e-letter. He makes specific investment recommendations in his newsletter, the Energy Advantage. For more active investors, he issues shorter-term trades in his Energy Inner Circle.