Think back to last fall.
No other business story took up more column inches and more TV time than the Alibaba Group Holding Ltd. (NYSE: BABA) initial public offering (IPO).
The Alibaba IPO remained the world's top business story for months on end because of the immense amount of wealth it drew in and then created.
This was an early-stages opportunity in a tremendously high-growth business – e-commerce – in China, the world's fastest-growing large economy.
Now, imagine you'd known how to invest in Alibaba before that IPO.
Today, I'm bringing you just that sort of opportunity.
With China slowing down, India and its 1.25 billion people are poised to become the world's fastest-growing big economy.
And that's why I was thrilled to discover the "secret" play that insiders are using to invest in the "Alibaba of India" years before its IPO.
Let me share it with you…
Lunch with an Insider
We can thank Kevin Carter for this find.
I recently had lunch with Carter, the chairman and CEO of the San Francisco-based Big Tree Capital investment management firm, to discuss tech investing philosophies – and the ways he's discovered to get in early on India's most exciting company.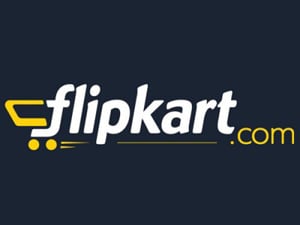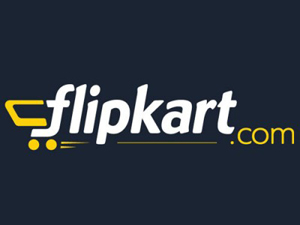 Carter is one of the world's leading authorities on investing in tech firms in high-growth markets like China, India, and Argentina.
And during that lunch, Carter couldn't stop talking about the best e-commerce opportunity in India. He calls Flipkart Internet Pvt. Ltd. the "Amazon.com of India."
Launched in October 2007 as an online bookstore, Flipkart is now the second-most-populous nation's leading e-commerce marketplace.
And Carter's comparison of the firm to Amazon.com Inc. (Nasdaq: AMZN) is dead on. Besides 20 million registered users and roughly 3.5 million site visits daily, Flipkart was founded by two former Amazon execs – Sachin Bansal and Binny Bansal.
And while Flipkart has a long way to go to reach Amazonian strength, it's growing fast.
In July, Flipkart completed a $1 billion round of venture funding. That raises its pre-IPO valuation to $7 billion. (Flipkart plans to make its IPO in the next two to three years.)
Now, before I share with you the hidden play that allowed Carter to invest in Flipkart, let me tell you a little more about him.
Join the conversation. Click here to jump to comments…
About the Author
Michael A. Robinson is one of the top financial analysts working today. His book "Overdrawn: The Bailout of American Savings" was a prescient look at the anatomy of the nation's S&L crisis, long before the word "bailout" became part of our daily lexicon. He's a Pulitzer Prize-nominated writer and reporter, lauded by the Columbia Journalism Review for his aggressive style. His 30-year track record as a leading tech analyst has garnered him rave reviews, too. Today he is the editor of the monthly tech investing newsletter Nova-X Report as well as Radical Technology Profits, where he covers truly radical technologies – ones that have the power to sweep across the globe and change the very fabric of our lives – and profit opportunities they give rise to. He also explores "what's next" in the tech investing world at Strategic Tech Investor.