This week's upcoming earnings reports feature some big names, including four tech giants, a $245 billion consumer goods company, and one of America's largest automakers.
Here's a look at the six must-watch companies on this week's earnings calendar and what to expect before the reports...
Upcoming Earnings Reports: Six Q4 Reports to Watch This Week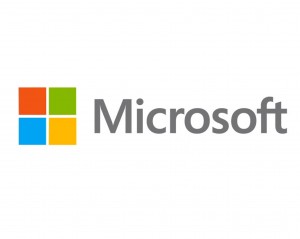 Upcoming Earnings Reports No. 1: Microsoft Corp. (Nasdaq: MSFT) shares rose 11.2% between July and September, and 25.8% overall in 2014. But the stock's momentum slowed at the end of 2014 when MSFT stock gained just 0.2% last quarter.
According to Yahoo! Finance, analysts are looking for earnings per share (EPS) of $0.71, down from $0.78 a year ago. Microsoft's EPS has declined in seven of the past 10 quarters. The revenue forecast is for $26.32 billion, up from $24.52 billion in the year-ago quarter.
In Q3, Microsoft's revenue soared. The company raked in $23.2 billion, beating estimates set at $22.02 billion. It was also an increase of 25% from the previous year. Microsoft's gaming sector continues to drive margins and revenue growth. Xbox sales increased 54% in Q3 2014 and 74% year-over-year. The company will release its earnings report today, Jan. 26, five days after revealing new details about its Windows 10 operating system.
Upcoming Earnings Reports No. 2: Apple Inc. (Nasdaq: AAPL) is expected to set holiday sales records when Q4 numbers come out. According to financial services company UBS, Apple sold an estimated 69.3 million iPhones in the last three months of 2014. That shatters the previous record of 51 million. But iPad sales are a different story. Average estimates put iPads sales last quarter at 21.5 million. That's a 17.4% drop from last year's 26 million.
The company had revenue of $42.1 billion in Q3 2014. That's a $4.6 billion increase from the year before. The company estimates revenue between $63.5 billion and $66.5 billion for Q4.
Apple is set to release its Q4 results after the closing bell Tuesday, Jan. 27.
Money Morning Members: Continue reading for the rest of this week's upcoming earnings reports. For those new to Money Morning, sign up to keep reading - it's completely free...