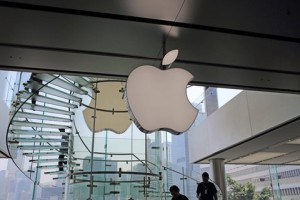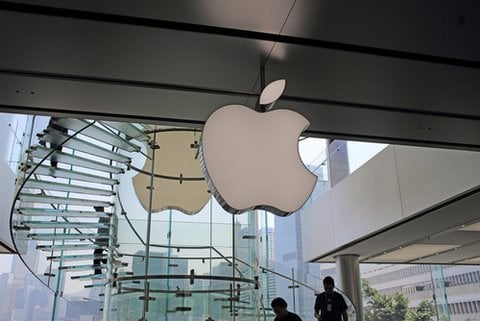 Q1 AAPL earnings will break records when delivered today (Tuesday), led by blockbuster sales of the iPhone 6.
Every indication points to Apple Inc. (Nasdaq: AAPL) walloping expectations when the Cupertino, Calif.-based tech titan reports earnings after market close.
Holiday sales make Apple's Q1 its biggest quarter of the year. So it's almost certain that 2015's Q1 Apple earnings will be the biggest quarter in company history.
In recent weeks, analysts have scrambled to upgrade their forecasts for the Q1 Apple earnings. The consensus earnings per share (EPS) forecast has risen from $2.52 to $2.59 over the past 60 days.
And as estimates have risen, so has Apple stock. Since Jan. 16, AAPL stock is up about 7%. AAPL closed Monday at $113.56.
The only thing that could dampen Apple's results is the stronger U.S. dollar. But Apple can't do much about that.
Overall, the Q1 AAPL earnings will show a company hitting on all cylinders.
Q1 AAPL Earnings: The Overview
The numbers: In addition to EPS of $2.59, analysts expect revenue of $67.5 billion according to Yahoo! Finance. The EPS number represents a 25% increase over the same period a year ago. The revenue number would be a 17% increase year over year. Those growth numbers are pretty darn impressive for one of the largest companies in the world. But Apple is likely to beat them both handily.
The last quarter: In its Q4 earnings, Apple reported earning $1.42 per share, beating the forecast of $1.31. It was a 20% increase year over year. Revenue was $42.1 billion, up 12% from the previous year. Wall Street had forecast revenue of $37.5 billion. The strong quarter was driven by higher-than-expected iPhone sales.
The stock: Apple stock definitely got its mojo back in 2014. AAPL soared 43.45% in 2014, and was up more than 14% in the December quarter alone. The company pays a dividend of $1.88 for a yield of 1.70%. How far AAPL stock advances in 2015 depends on the continued success of the iPhone as well as the impact of the Apple Watch and Apple Pay.
But the Q1 AAPL earnings will set the tone for 2015. Here's what to expect: