With virtually no warning save a teaser tweet the day before, the Coinbase Bitcoin Exchange went live Monday.
This is a major step for Bitcoin. As the first licensed U.S.-based Bitcoin exchange, it will help legitimize the digital currency in the eyes of the public as well as the broader financial community.
It was no coincidence that Coinbase won $75 million in venture capital funding last week. Among the investors were the New York Stock Exchange, former Citigroup Inc. (NYSE: C) Chief Executive Officer Vikram Pandit, and Spanish banking giant Banco Bilbao Vizcaya Argentaria SA (NYSE: BBVA).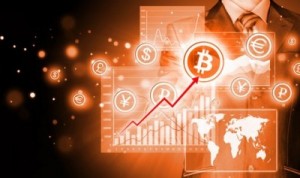 "To have an organized exchange that has the backing of thoughtful venture capitalists and investors addresses one of the main problems with Bitcoin: its extreme volatility," Duke University finance professor and cryptocurrency expert Campbell R. Harvey told The Wall Street Journal. "Bitcoin has been sorely in need of something like this."
But just as importantly, the Coinbase Bitcoin Exchange finally will give U.S. investors a safe, secure, and seamless option for trading Bitcoin.
Well, at least for investors in 24 states. Financial regulations require Coinbase to win approval on a state-by-state basis.
Even so, the Coinbase Bitcoin Exchange is a major step forward. Until now, U.S. Bitcoin traders had to use exchanges based overseas. But the lack of regulation, inadequate security, and difficulty in getting U.S. dollars in and out of these exchanges has made them extremely risky.
Remember, it was just about this time last year that the Japan-based Mt. Gox Bitcoin exchange started to unravel. Mt. Gox was by far the largest Bitcoin exchange in the world.
When it collapsed in February 2014, it lost 750,000 customer bitcoins and 100,000 of its own. The Mt. Gox disaster remains a black mark on the digital currency. It's a big reason many have continued to avoid Bitcoin.
Mt. Gox hasn't been the only Bitcoin operation with security issues. Many Bitcoin wallet services and exchanges have been hacked over the past few years.
It's still happening. Just a few weeks ago, BitStamp – a large Bitcoin exchange based in Slovenia – was hacked. BitStamp said it lost 19,000 bitcoins worth about $5 million.
The lousy security at so many Bitcoin companies slowed mainstream adoption – and rightly so.
This is why the Coinbase Bitcoin Exchange will make a difference.
Early Bitcoin companies operated on the fringes of the financial world, unregulated and with little understanding of how to keep people's money safe. The Coinbase Exchange promises to change all that.
Just being regulated in the United States and by individual states makes the Coinbase Bitcoin Exchange much safer than overseas alternatives. Beyond being licensed and regulated, the Coinbase Exchange has put extensive security measures in place…