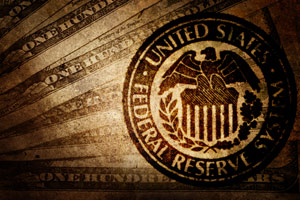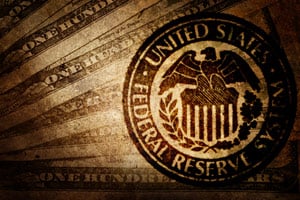 Stock market futures for Wednesday, Jan. 28, forecasted a 22-point increase from yesterday's close. The Dow Jones today tumbled 291 points amid poor earnings reports and conflicting economic data ahead of the Federal Open Market Committee (FOMC) announcement that happens today. The two-day FOMC meeting concludes with a statement early this afternoon.
Today, investors are awaiting word from the Fed Open Market Committee. The markets will be paying attention to how the central bank is planning to address interest rates in the coming months. In Europe, an historic stimulus program is on tap to combat deflation threats for the world's largest economic bloc, while an anti-austerity party has taken control in Greece.
Here's what else you should know about the stock market today - including your "Money Morning Tip of the Day" - to make it a profitable Wednesday:
Spin-Off News: Shares of Yahoo Inc. (Nasdaq: YHOO) jumped more than 5% in post-market hours on news that the company plans to spin off its $40 billion stake in Alibaba Group Holding Ltd. (NYSE: BABA). Yesterday, the company's CEO Marissa Mayer said Yahoo will spin off a company that will track Alibaba stock, and that deal will likely close by the end of 2015. It will save the company approximately $16 billion in tax liabilities. The news should buy Mayer at least another year at the helm of the company as she continues to attempt a turnaround of the media giant. Adjusted fourth-quarter earnings came in at $0.30 share, while analysts were looking for $0.29.
Speed of Sound: Electric motors manufacturer Tesla Motors Co. (Nasdaq: TSLA) announced that its newest Model S sedan will feature an "insane" button, allowing drivers to boost acceleration on the car. Chief Executive Officer Elon Musk had proposed the driving mode a few months ago during a conference, but few expected the feature to come to fruition. The new model will accelerate from 0 to 60 miles-per-hour in just over three seconds, drawing comparisons to rollercoasters and some of the fastest cars on the road.
Apple Stock Watch: Shares of Apple Inc. (Nasdaq: AAPL) soared more than 5.5% in post-market hours after the company shattered quarterly earnings estimates and reported record revenues on huge iPhone sales. Apple stock was on the rise after the firm reported earnings per share (EPS) of $3.06, crushing expectations of $2.59. The firm reported revenues of $74.6 billion, blowing away the $67.5 billion figure expected by analysts. Both are all-time record highs for the Cupertino, Calif.-based tech giant. For a full breakdown on the company's first quarter results, be sure to click here.
Earnings Losers: Yesterday was a rough day for earnings reports. Shares of Pfizer Inc. (NYSE: PFE) slipped 0.6% today on news the company slashed its 2015 guidance during its lackluster earnings report. E.I. DuPont De Nemours and Co. (NYSE: DD) slipped 1.25% after the company offered a weak 2015 outlook and took a hit on earnings thanks to a stronger dollar. Bristol-Myers Squibb Co. (NYSE:BMY) topped earnings, but saw its stock decline 0.75% after the company cut its full-year 2015 earnings forecast. Shares of Procter & Gamble Co. (NYSE: PG) fell nearly 3.5% after the firm missed its second-quarter profit expectations and slashed its yearly growth forecast. Caterpillar Inc. (NYSE: CAT), one of the largest heavy machine manufacturers in the world, saw shares slump more than 7% after the company slashed its 2015 outlook and said falling crude oil prices are expected to hurt its industry in the years ahead.
Oil Prices Today: Oil prices were falling on a rising dollar and increased U.S. stocks. Currency fluctuations continue to be the driving force in price swings over the last few weeks. Today, March 2015 futures for U.S. crude, priced at the NYMEX in New York City, slipped 1.8% to hit $45.50 per barrel. Meanwhile, Brent crude, priced in London, dipped about 1.2% to hit $49.05 per barrel.

[epom key="ddec3ef33420ef7c9964a4695c349764" redirect="" sourceid="" imported="false"]

Earnings Reports: Stay tuned for an earnings report from Whirlpool Corp. (NYSE: WHR), McCormick & Co. Inc. (NYSE: MKC), International Paper Co. (NYSE: IP), Facebook Inc. (NYSE: FB), Boeing Co. (NYSE: BA), ADT Corp. (NYSE: ADT), and Energizer Holdings Inc. (NYSE: ENR).
Full U.S. Economic Calendar Jan. 28, 2015
MBA Purchase Applications at 7 a.m.
EIA Petroleum Status Report at 10:30 a.m.
5-Year Note Auction at 1 p.m.
FOMC Meeting Announcement at 2 p.m.
About the Author
Garrett Baldwin is a globally recognized research economist, financial writer, consultant, and political risk analyst with decades of trading experience and degrees in economics, cybersecurity, and business from Johns Hopkins, Purdue, Indiana University, and Northwestern.