Apple Inc. (Nasdaq: AAPL) just reported the biggest quarterly profit ever for a public company – $18 billion in net income over the last three months of 2014. And CEO Tim Cook says his company made a "staggering" number of iPhone sales during that time – 74.5 million.
And already a lot of folks in the media and on Wall Street are asking this question: What's next?
For once, that's exactly the right question to ask.
After all, stocks are "discounting" mechanisms, meaning their valuations are based on expectations of the future.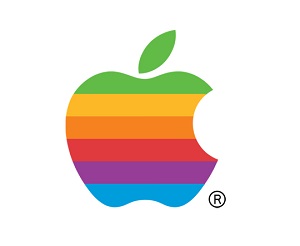 But instead of looking at the picture clearly, the media is making Apple shareholders worry that smartphones have reached their peak – and Wall Street seems to think the company has become too dependent on iPhone sales.
First of all, neither of those worries is based in fact. Second, beyond iPhones, Apple has in place several catalysts for continued strong growth.
So, the Apple stock price is still on target to make my prediction come true – $1,000 per share ($142.85, post-split) by Labor Day 2016.
Today, I'm going to show you the three reasons why Apple is still on target.
And why you'll keep getting rich…
Best Quarter Ever Is Just a Start
Not to boast – well maybe just a little – but I have been a consistent bull on Apple for some time now.
After all, I made that $1,000 share-price prediction 15 months ago, back when most analysts were doubtful of CEO Cook's potential and bearish on his company.
But these incredible quarterly earnings prove what I've been saying all along – this is a tremendously large company that still has a lot of upside.
In fiscal 2015's first quarter, Apple's earnings per share (EPS) soared some 48% to $3.06, a record amount. And those 74.4 million iPhones were a 46% increase from the year-ago period.
At this point, Apple's smartphones could soon gain global dominance over Samsung Electronics Co. Ltd. (OTCMKTS: SSNLF). That's significant because the South Korean company became the world leader in smartphone sales back in 2011.
But in the quarter ended Dec. 27, Samsung sold roughly the same number of phones as Apple. All of which has many on Wall Street suggesting that Apple is now too dependent on iPhone sales.
Yes, smartphones accounted for nearly 70% of revenue. But remember Rule No. 2 of my five-part tech investing system, which says to "Separate the signal from the noise."
All that "concern" from the media and Wall Street is "noise."
Here's the "signal": Apple will continue to grow beyond iPhone sales thanks to catalysts in at least three sectors.
Join the conversation. Click here to jump to comments…
About the Author
Michael A. Robinson is a 35-year Silicon Valley veteran and one of the top technology financial analysts working today. He regularly delivers winning trade recommendations to the Members of his monthly tech investing newsletter, Nova-X Report, and small-cap tech service, Radical Technology Profits. In the past two years alone, his subscribers have seen over 100 double- and triple-digit gains from his recommendations.
As a consultant, senior adviser, and board member for Silicon Valley venture capital firms, Michael enjoys privileged access to pioneering CEOs and high-profile industry insiders. In fact, he was one of five people involved in early meetings for the $160 billion "cloud" computing phenomenon. And he was there as Lee Iacocca and Roger Smith, the CEOs of Chrysler and GM, led the robotics revolution that saved the U.S. automotive industry.
In addition to being a regular guest and panelist on CNBC and Fox Business Network, Michael is also a Pulitzer Prize-nominated writer and reporter. His first book, "Overdrawn: The Bailout of American Savings" warned people about the coming financial collapse - years before "bailout" became a household word.
You can follow Michael's tech insight and product updates for free with his Strategic Tech Investor newsletter.