At about this time last year a lot of pundits were talking about Apple buying Tesla.
This week the idea got some new life when several camera-laden minivans owned by Apple Inc. (Nasdaq: AAPL) was spotted in the Bay Area.
The vehicles suggest Apple is either copying Google Inc.'s (Nasdaq: GOOG, GOOGL) StreetView feature or developing its own self-driving car technology.
Apple has toyed with the notion of jumping into the auto industry for years. During one of the patent fight trials with Samsung, Apple marketing chief Phil Schiller said the company had discussed building a car even before it made the first iPhone.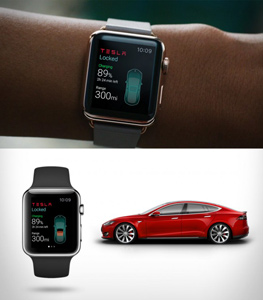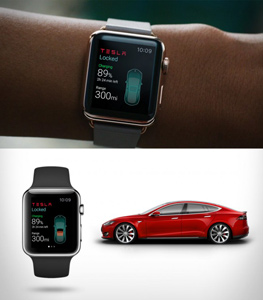 Ideas often gestate for years at the Cupertino, Calif., tech titan. With Apple no doubt looking for new worlds to conquer, the auto industry could well be at or near the top of its list.
And Apple buying Tesla Motors, Inc. (Nasdaq: TSLA) would make entry into the auto business much easier.
Besides, AAPL needs to plan ahead for the day when the iPhone will no longer be the company's primary growth engine. It can do that in two ways. One is to develop new products in new categories in-house, the way it has always done.
The other way is to make an acquisition to give it a beachhead in a major new business. And Apple buying Tesla fits the bill.
"Apple must increasingly rely on new products to reignite growth beyond the vision" of late founder Steve Jobs, Bill Kreher, an analyst with Edward Jones Investments in St. Louis told the San Francisco Gate last year. "They need the next big thing."
Consider this. After its Q1 earnings, the cash pile at Apple is an astonishing $178 billion.
That's more than the market caps of Amazon.com (Nasdaq: AMZN) ($173.6 billion), The Walt Disney Co. (NYSE: DIS) ($174.5 billion), and McDonald's Corp. (NYSE: MCD) ($91.8 billion).
Yet Apple has made just one large acquisition in its history, its $3 billion deal for Beats Electronics last year.
Apple could spend much more if it wants to, and TSLA is affordable.
The Palo Alto, Calif.-based maker of electric cars has a valuation of $27.5 billion right now. So with a premium of between 20% and 30%, Apple buying Tesla would cost from $33 billion to $36 billion. That's only about 20% of Apple's cash.
Of course the real question isn't whether Apple buying Tesla is doable, but whether the marriage would work.