Stock market today, February 6, 2015: U.S. stock futures for Friday, Feb. 6, showed a 7-point increase from yesterday's close. The Dow Jones added 212 points Thursday on rising oil prices and news that Pfizer Inc. (NYSE: PFE) will purchase Hospira Inc. (NYSE: HSP) for $17 billion, or $90 per share.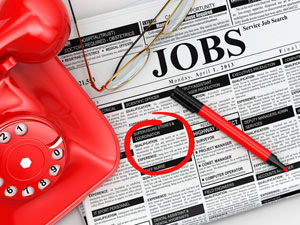 This morning, investors will look past gloomy European economic data and focus on earnings reports and the U.S. jobs report.
The good news: at 8:30 a.m., the Bureau of Labor Statistics announced the U.S. created approximately 257,000 jobs, handily topping consensus expectations of 234,000. The bad news: the unemployment rate in January unexpectedly climbed from 5.6% to 5.7%.
Here's what else you should know about the stock market today – including your "Money Morning Tip of the Day" – to make it a profitable Friday:
Full U.S. Economic Calendar February 6, 2015 (NYSE: all times EST)
Employment Situation at 8:30 a.m.
Atlanta Federal Reserve Bank President Dennis Lockhart speaks at 12:45 p.m.
Consumer Credit at 3 p.m.