If you had any doubt about the ongoing volatility in oil prices, the past several trading sessions are a clear reminder the dust hasn't settled yet.
After jumping more than 19% in four sessions, West Texas Intermediate (WTI), the benchmark in New York, fell almost 8.3% Wednesday, closing under $50 a barrel. Meanwhile, Brent dropped 4.4% to $54.47 a barrel after posting a similar 17.6% gain.
Then yesterday crude oil prices reversed course and rose again, with WTI gaining 4.5% and Brent nearly 5%.
Of course, Brent ordinarily trades a bit higher than WTI, reflecting the "spread" between the two that has favored the London benchmark in all but a few trading sessions since mid-August 2010.
There are two reasons for this.
First, Brent is used as the standard price for more international oil sales than WTI, making it the more commonly used yardstick.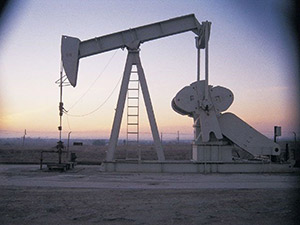 Second, the London market is more immediately influenced by global events. Being more sensitive to geopolitical changes, Brent is more likely to spike in response to a crisis, so it typically demands a higher price.
The primary factor in all of this has been the supply. Unlike the situation in earlier price declines, demand is holding up quite well and even beginning to inch up.
Supply, on other hand, is quite another matter….
Oil Prices: How the Supply Dynamics Have Changed
Over time, there have been two major changes on the supply front that have changed the dynamics of the "traditional" OPEC-driven market.
Russia took the lead in global crude exports, and massive unconventional (shale and tight) oil reserves completely changed the production picture in the United States. So to protect their market share, the Saudis decided to fight back.
And in stark contrast to what they did previously in similar situations, the Saudis pressured OPEC not to cut production, creating an even bigger glut. Instead, Riyadh decided they would tolerate lower oil prices, while the market readjusted more in their favor.
That marked a decided break from their normal operations.
In the past, OPEC has adjusted its spigots to redress either a jump in non-OPEC supply (translating into an OPEC cut in exports) or falling non-OPEC supply (resulting in an increase in OPEC sales).
In doing so, the cartel has been able to hold sway over the price of oil. In fact, here's how OPEC usually establishes its monthly policy.
Join the conversation. Click here to jump to comments…
About the Author
Dr. Kent Moors is an internationally recognized expert in oil and natural gas policy, risk assessment, and emerging market economic development. He serves as an advisor to many U.S. governors and foreign governments. Kent details his latest global travels in his free Oil & Energy Investor e-letter. He makes specific investment recommendations in his newsletter, the Energy Advantage. For more active investors, he issues shorter-term trades in his Energy Inner Circle.