What I am about to share with you today won't win me any friends on Wall Street. But, that's how it goes.
This is important information to you as an investor, and that's why you need to know what it's telling you. So I'm happy to take my lumps and show it to you anyway…
Right now we're in the midst of the first "earnings season" in 2015, with publicly traded companies reporting their latest quarterly results – in this case from Q4/2014.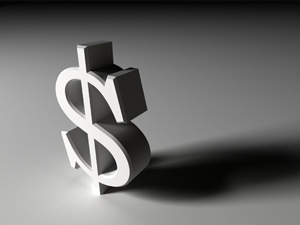 Millions of investors are understandably anxious and confused. Companies take off like a rocket on good numbers or get a multibillion-dollar haircut on bad ones.
Thing is… Wall Street likes it that way. The more confused you are, the more profitable they are because investors who chase innuendo tend to trade more (and generate bigger commissions).
That said, it's NOT a waste of time if you know how to sort out the information that actually matters and what it says about your money.
Here's what you need to know.
Why Earnings Reports Are Overrated
Earnings season is a lot like going to the circus… a whole lot of "oohing and aahing," bright lights, and noise. It's entertaining but next to irrelevant for anyone interested in building real wealth over the longer term.
First, there's a tremendous mismatch between the business cycles of most publicly traded companies and the quarterly reporting system. So the information being presented really doesn't give you anything more than a snapshot of a company's performance – and a badly focused one at that.
Take Boeing Co. (NYSE: BA), for instance. The company has a multiyear lead time on any aircraft or weapons system order. So the notion that they've got to report numbers every 90 days is fundamentally flawed, especially when you're talking about billion-dollar sales cycles.
Join the conversation. Click here to jump to comments…
About the Author
Keith Fitz-Gerald has been the Chief Investment Strategist for the Money Morning team since 2007. He's a seasoned market analyst with decades of experience, and a highly accurate track record. Keith regularly travels the world in search of investment opportunities others don't yet see or understand. In addition to heading The Money Map Report, Keith runs High Velocity Profits, which aims to get in, target gains, and get out clean, and he's also the founding editor of Straight Line Profits, a service devoted to revealing the "dark side" of Wall Street... In his weekly Total Wealth, Keith has broken down his 30-plus years of success into three parts: Trends, Risk Assessment, and Tactics – meaning the exact techniques for making money. Sign up is free at totalwealthresearch.com.