There are 12 new IPOs this week on the February IPO calendar, expected to raise a combined $1.3 billion.
According to Renaissance Capital, a manager of IPO-focused ETFs, that total would make this the biggest week for IPOs in 2015.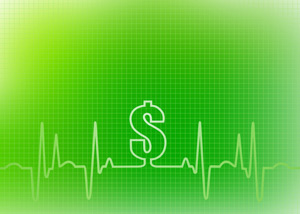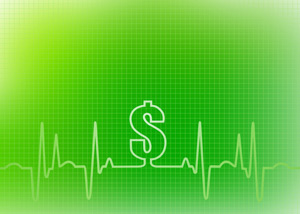 Four of this week's deals are holdovers from last week. Of the 10 deals on the calendar last week, only three priced. The seven delays were all healthcare IPOs.
The biggest IPOs this week are healthcare data firm Inovalon Holdings Inc. (Nasdaq: INOV) and solar energy company Sol-Wind Renewable Energy LP (NYSE: SLWD). They are expected to bring in 58% of the week's total funds.
Here's a look at the rest of the new IPOs hitting the market in the next few days...
12 New IPOs This Week
Inovalon Holdings Inc. (Nasdaq: INOV) is a technology company that provides cloud-based analytics and data to healthcare firms. It specializes in improving outcomes and lowering costs for health plans so patients can be treated more efficiently. Renaissance Capital reports Inovalon's high client retention rate and forecasted growth make it the most anticipated IPO this week. The company plans to raise $578 million by selling 22.2 million shares at a $24 to $26 price range. It is valued at $3.9 billion and is the largest company to hit the market after LendingClub Corp.'s (NYSE: LC) pre-IPO valuation of $3.8 billion. INOV stock will debut Thursday, Feb. 12.
Sol-Wind Renewable Energy LP (NYSE: SLWD) owns over 150 solar generation assets in the United States, Puerto Rico, and Canada. Sol-Wind will be a yieldco, or a public energy company typically associated with high yield. Yieldcos are similar to master limited partnerships (MLP). It posted $22.1 million in revenue last year and expects revenue of $41.8 million this year. Sol-Wind hopes to raise $174 million by offering 8.7 million shares at a price range of $19 to $21. According to Renaissance Capital, it will offer a 6.5% dividend yield at the price range midpoint. SLWD has a market valuation of $401 million and will hit the market Wednesday, Feb. 11.
There were a number of successful yieldco IPOs in 2013 and 2014. Abengoa Yield Plc. (Nasdaq: ABY) debuted 27.6% above its offer price at $37. TerraForm Power Inc. (Nasdaq: TERP) soared 32% on its opening day in July. NRG Yield Inc. (NYSE: NYLD) also opened well above its $22 share price at $27.25.
Money Morning Members: Continue reading for 10 more new IPOs this week. For those new to Money Morning, sign up to keep reading - it's completely free...