While you're checking your stocks on your iPhone and daydreaming about what Frank Underwood will be up to on "House of Cards" later this month, consider this: More than 3 billion people on Earth still have no or poor access to the Internet.
Whoever figures out a way to get those billions online will likely have created a profit gold mine.
Elon Musk, of Tesla Motors Inc. (Nasdaq: TSLA) electric vehicles and SpaceX rockets fame, thinks he has the solution: a network of hundreds of low-orbiting satellites that will deliver high-speed, low-cost Internet to the most remote places on Earth.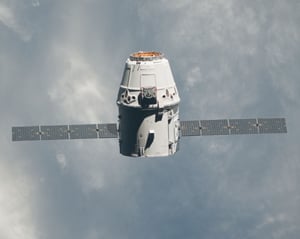 Today, I'm going to show you how to profit from a company already helping to make Musk's latest dream a reality. Because he's not going to be able to build this "Space Internet" alone.
But that's just a piece of one of the biggest puzzles going in today's stock market. This tech company has made a series of moves that don't seem to fit together – but I see them playing out into a smart investment that will make shareholders major dollars over the long term.
It's got Wall Street perplexed.
However, I'm an expert "jigsawer" – and today we're going to solve this puzzle together…
Putting It All Together
Times like these make me glad I spent so many hours as a kid putting together jigsaw puzzles at the kitchen table with my mom and grandmother.
As a challenge – and to make it more fun – we never looked at the picture on the puzzle box before we finished. We considered that "cheating."
In other words, we had to make sense of the all the pieces on our own.
And over the past few years, many of the moves from Google Inc. (Nasdaq: GOOG, GOOGL) – driverless cars, robotics, wearable technology, life-extension healthcare, and now satellites – have seemed like so many jigsaw-puzzle pieces dumped on the floor.
While many on Wall Street couldn't see it, Google was laying out its vision for the future – if you knew what to look for.
I have to admit. I had trouble seeing it at first, too.
But last fall, when Google signed a $1.16 billion, 60-year lease to take over NASA's Moffett Airfield in Silicon Valley, it started to come together for me.
Google is sidestepping around the tech sector's latest squabbles and trends and is building the ultimate conglomerate of the near future.
Wall Streeters might see Google's moves beyond online search and mobile advertising as distractions and "pet projects" of the company's starry-eyed executives.
But really, these moves into robotics and satellites arise naturally from Google's constant innovations in its current operations – and they will form the heart of the franchise going forward.
Now you know why I've told you folks to think of Google as the ultimate ETF on futuristic technology – but one that throws off enormous free cash flow and profits today.
With that in mind, let's take a look at the three main areas it hopes to dominate in the next few years.
Join the conversation. Click here to jump to comments…
About the Author
Michael A. Robinson is a 35-year Silicon Valley veteran and one of the top technology financial analysts working today. He regularly delivers winning trade recommendations to the Members of his monthly tech investing newsletter, Nova-X Report, and small-cap tech service, Radical Technology Profits. In the past two years alone, his subscribers have seen over 100 double- and triple-digit gains from his recommendations.
As a consultant, senior adviser, and board member for Silicon Valley venture capital firms, Michael enjoys privileged access to pioneering CEOs and high-profile industry insiders. In fact, he was one of five people involved in early meetings for the $160 billion "cloud" computing phenomenon. And he was there as Lee Iacocca and Roger Smith, the CEOs of Chrysler and GM, led the robotics revolution that saved the U.S. automotive industry.
In addition to being a regular guest and panelist on CNBC and Fox Business Network, Michael is also a Pulitzer Prize-nominated writer and reporter. His first book, "Overdrawn: The Bailout of American Savings" warned people about the coming financial collapse - years before "bailout" became a household word.
You can follow Michael's tech insight and product updates for free with his Strategic Tech Investor newsletter.