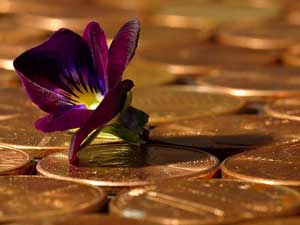 Our list of the top 10 penny stocks so far this year offer plays in several different sectors, but they all have something in common. While the major benchmarks are basically flat for the year, these penny stocks have logged meteoric gains.
Penny stock investing can be risky. For example, stocks that trade on the Over-the-Counter Bulletin Board or Pink Sheets are not required to report the same financial information as the major indexes.
The 10 penny stocks on our list here, however, all trade on the Nasdaq or New York Stock Exchange.
A few are in the biotech sector, where breakthrough drugs spell big stock advances. Several are in the oil industry, where an oil-price rebound could bring hefty returns. All carry some risk, but also have the potential for even bigger gains.
Top 10 Penny Stocks in 2015
Genetic Technologies Ltd. (Nasdaq ADR: GENE) shares are up a blistering 93% year to date. The Australia-based company offers a range of genetic tests for breast, ovarian, bowel, uterine, and prostate cancer, as well as neurological diseases. Late last month, GENE announced that six new breast diagnosis/treatment centers will begin offering one of its tests to high-risk patients. Shares began the year at $0.40 and ended Monday at $3.68.
Miller Energy Resources Inc. (NYSE: MILL) shares are up 65% year to date. Based in Knoxville, Tenn., Miller is an independent exploration and production company that explores for, develops, and operates oil and gas wells in south-central Alaska. Shares are a play on an oil rally. Shares started 2015 at $1.27 and finished Monday at $2.02.
PostRock Energy Corp. (Nasdaq: PSTR) shares have gained 60% year to date. Based in Oklahoma City, PostRock is an independent oil and gas company engaged in the acquisition, exploration, development, production, and gathering of crude oil and natural gas. In response to the steep drop in oil prices, the company has taken steps to reduce costs. Earnings grew 78.52% last year. Shares closed at $5.85 on Monday.