When Money Morning's Chief Investment Strategist Keith Fitz-Gerald first recommended one of his top stock picks in October, he set a growth estimate of 1,358%.
But he's making a correction. That initial estimate was too low.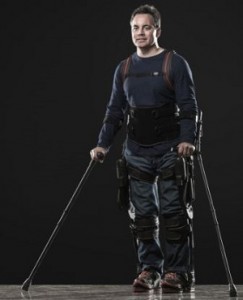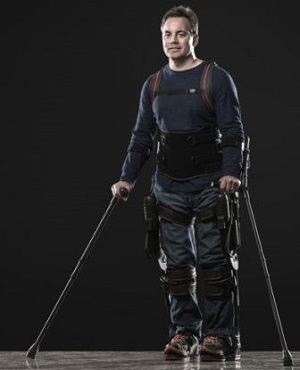 Fitz-Gerald now sees this stock climbing 1,417%. The tech stock opened today at just $1.44 per share. But by 2020, Fitz-Gerald sees it climbing to $21.85 per share.
You see, this company is tied to one of the most dynamic of Fitz-Gerald's Total Wealth trends: human augmentation. That's why it makes our list of top stock picks...
"The Most Inspirational Visit I've Ever Made"
The company develops robotic exoskeletons. Basically, they're suits that allow people with severe mobility issues, stroke victims, and those with spinal trauma to walk again.
To get a better idea of how the company operates, Fitz-Gerald paid a visit to their California headquarters.
"My trip to this tiny company was quite simply the most inspirational visit I've ever made to any company... in any industry... anywhere in the world," he said.
While this company has competitors, what Fitz-Gerald saw from the firm was unique. Normally, these suits require hours of learning and fitting. This company's products were much easier to use. In fact, the demonstrator took less than five minutes to get acclimated. The suits also adapt to different wearers with just the push of a button.
And these suits have more than just medical applications.
"Much of the stuff they're doing in this area today centers on making soldiers stronger and increasing their work capacity in combat situations," Fitz-Gerald said. "Load-carrying capacity is especially critical, for example, when you consider the average load out for a Marine these days is well over 100 pounds."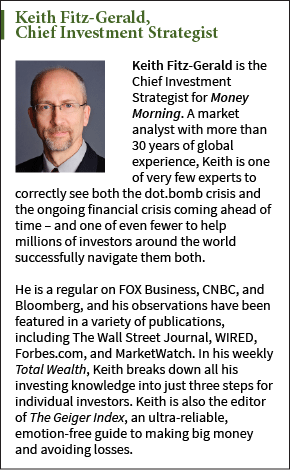 That's caught the attention of major military spenders.
The company has licensed technology to Lockheed Martin Corp. (NYSE: LMT) and has received more than $35 million in research grants from the Department of Defense.
"The company was recently selected by Google's Boston Dynamics to continue developing technology for DARPA's Warrior Web Task A project," Fitz-Gerald explained. "Furthermore, it has partnerships with the United States Special Operations Command and medical rehabilitation experts, including the Rehab Institute of Chicago, Kessler, and Glostrup Hospital."
The fact that it's working with both government agencies and the private sector is a major bullish sign for this tech stock to buy. And it's one of the reasons Fitz-Gerald sees it commanding 25% of the human augmentation market.
Top Stock Picks: "A Great Investment in the Future of Humankind"