In our 1998 book, Contrarian Investing: How to Buy and Sell When Others Won't and Make Money Doing It, coauthor Anthony Gallea and I made an astounding discovery: When looking at beaten-down stocks, the single-best "Buy" signal is so-called "insider buying."
You know what I'm talking about - the "legal" insider buying when C-level officers or board members snap up shares of the company they're overseeing.
It makes sense that this would be the best "Buy" trigger on a stock that's been trashed: As insiders, these folks are privy to the most up-to-date internal financial results, marketplace trends, and forecasts. And if there's a particular issue that's been weighing heavily on the company's stock - a lawsuit, product recall, or government investigation, for example - these insiders will be the first to know about a change for the better.
As we've told you in earlier columns, studies show there's a meaningful predictive nature to corporate insider purchases.
But there's another we'd like to talk about today...
Following the Smart Money
As part of our research, Tony and I made a second, intriguing discovery: There's a "proxy" for insider buying, which can be just as useful. We dubbed this second group "knowledgeable outsiders." As prime examples, we cited such individuals as Warren Buffett, Carl Icahn, and George Soros. I would also include certain hedge funds and private equity (PE) players - both the largest and best performers, and those with a specialized focus - as members of group.
You might refer to investors like this as "institutional investors" or "investing icons." But we characterized them as the "smart money."
"Smart money" players like Buffett, Soros, and Icahn are a separate set from the rest of the Wall Street rabble. They're independent thinkers and often make moves so "contrary" to the prevailing thinking that the masses label them as crazy.
But it's worth paying close attention to moves made by the "smart money" for one simple reason: They can be a key to some smart-money profits of your own.
And a brand-new move by a smart-money private equity player makes a bold statement about a contrarian recommendation we just shared with you.
That smart-money statement: It's time to buy oil.
Shadowing Private Equity Players
We first urged you to take some positions in "Big Oil" stocks back on Dec. 17 - in the Private Briefing report "Starting Today, I'm Going to 'Buy Fear,'" when we urged folks to snap up shares of Exxon-Mobil Corp. (NYSE: XOM).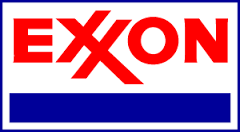 To underscore just how deep our conviction was on this particular "call," we came back with three additional recommendations in our Jan. 8 report, "The Secret to Becoming a Billionaire." In that report, we gave you the Big Oil recommendations Total SA (NYSE ADR: TOT), Chevron Corp. (NYSE: CVX), and Royal Dutch Shell Plc. (NYSE ADR: RDS.A).
Several of these recommendations are already paying off.
And a new move by an energy-focused private equity player tells us there's a lot more to come.
Houston-based EIV Capital LLC just announced that it raised $267 million in private equity capital. It plans to take advantage of the bear market in crude prices to snap up energy assets at bargain prices.
The fund - EIV Capital Fund II LP - will invest in midstream and oil field services businesses.
The "smart money" - EIV and its investors - understand the huge profit opportunity that's at hand. Indeed, the company had no trouble raising the cash: It's the second such fund EIV has created, and all the participants in that first fund participated in this one. What's more, EIV's original target was $200 million: But the company ended up raising 33% more than planned.
EIV usually invests between $10 million to $40 million per deal. So far, EIV Capital Fund II has made two investments - one in Great Northern Midstream LLC, a greenfield midstream development project in the Bakken shale play, and another in Mas Georgia LFG LLC, a gas-and-energy project developer. Terence Crikelair, managing partner at Champlain Advisors and the "placement agent" for the new fund, shared this news with Mergers & Acquisitions (www.themiddlemarket.com).
These specialty PE players are having so much luck finding willing investors for a number of reasons.This is just the latest private-equity firm to raise money for energy-focused contrarian profit plays. In January, NGP Energy Capital Management closed a $5.3 billion fund, while Five Point Capital Partners closed a $450 million fund.
Join the conversation. Click here to jump to comments…
About the Author
Before he moved into the investment-research business in 2005, William (Bill) Patalon III spent 22 years as an award-winning financial reporter, columnist, and editor. Today he is the Executive Editor and Senior Research Analyst for Money Morning at Money Map Press.