There's an old joke that's made its way around financial circles over the years. It goes something like this:
An investment banker walks into a room where his cohorts are in a meeting. "I've got good news and bad news," he announces. "The bad news is, we've just lost $100 million. The good news is, it wasn't ours." An associate raises his hand. "What was the bad news again?"
It's humor, but there's more than a grain of truth to the story. Whether we're talking about brokers, bankers, or even your most trusted financial advisor, you cannot rely on anyone else to care about your money and keep it safe.
At the end of the day, the only thing standing between your portfolio and catastrophic loss is your own caution and proper risk management.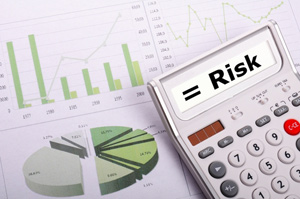 I know it's not the most exciting part of investing. But there's zero doubt in my mind it is the most important.
That's why it's the third part of my Total Wealth Strategy.
And one tool called "position sizing" stands out above all others as the most powerful, and not just for cutting risk either, but for boosting your profits, too.
To see what I mean, consider this anecdote from trading psychologist Dr. Van Tharp:
"We've done many simulated games in which everyone gets the same trades. At the end of the simulation, 100 different people will have 100 different final equities. And after 50 trades, we've seen final equities that range from bankrupt to $13 million – yet everyone started with $100,000, and they all got the same trades. Position sizing and individual psychology were the only two factors involved – which shows just how important position sizing really is."
Here's how I recommend you start using it right now…
Position Sizing: The Single Most Powerful Risk Management Tool of All
If you've never heard the term, don't worry. You're not alone. In 30+ years I've run across a lot of seasoned professionals who have a hard time explaining exactly what position sizing is, let alone why it can lead to bigger profits.
Yet the concept is actually really simple – controlling the amount of money you place in each trade can lead to bigger profits and mitigate the risk of a catastrophic loss.
While there are a lot of things to like about position sizing, there are two elements I find particularly compelling:
You never have to worry about a large chunk of your capital getting vaporized; and,
You implement this risk management tool before you invest a single penny which automatically boosts your probability of profit.
It's one of the single most important concepts any investor can learn… or relearn…
Join the conversation. Click here to jump to comments…
About the Author
Keith Fitz-Gerald has been the Chief Investment Strategist for the Money Morning team since 2007. He's a seasoned market analyst with decades of experience, and a highly accurate track record. Keith regularly travels the world in search of investment opportunities others don't yet see or understand. In addition to heading The Money Map Report, Keith runs High Velocity Profits, which aims to get in, target gains, and get out clean. In his weekly Total Wealth, Keith has broken down his 30-plus years of success into three parts: Trends, Risk Assessment, and Tactics – meaning the exact techniques for making money. Sign up is free at totalwealthresearch.com.