Judging by the success of these businesses, you'd never suspect their strange company origins.
But it's more common than you may think. For every "normal" success story there are many odd, shocking, and just plain embarrassing company origins that never get talked about.
Money Morning has uncovered the origins of seven well-known companies that range from the shameful to the curious.
After reading this, you'll never look at these companies in the same way...
Seven Strange Company Origins Revealed
Strange Company Origins No. 1: Volkswagen AG
When most people think of German automaker Volkswagen AG (OTC: VLKAY), they think of the iconic Volkswagen Beetle popular the world over for more than 60 years. Volkswagen is the now the world's second-largest automaker. Millions love the cars and the brand.
But Volkswagen has the darkest of company origins. In fact, the genesis of the original Beetle design came from none other than Adolf Hitler.
In 1933 the Nazi dictator issued a demand for a "people's car" (volkswagen in German). Shortly afterward a Nazi labor union began designing such a car in the town of Wolfsburg. After World War II the British Army discovered the cars and rescued the factory. When Volkswagen started to export the Beetle in the 1950s, few realized the connection to Hitler.
Strange Company Origins No. 2: E. I. du Pont de Nemours and Co.
The E. I. du Pont de Nemours and Co. (NYSE: DD) is known to most Americans simply as DuPont. It is one of the world's largest chemical companies. In the last century DuPont became known for inventing such modern marvels as nylon, Kevlar, and Tyvek house wrap. Today its five divisions range from agriculture and nutrition to electronic and communication technologies.
But when DuPont was founded in 1802, its products weren't so benign.
The company's first venture was a gunpowder mill on the Brandywine River. A major 20th-century defense contractor, DuPont supplied nearly 40% of the gunpowder to Union forces during the Civil War. The company became a major world producer of smokeless powder and dynamite in the latter part of the 19th century. It was only in the early 20th century that DuPont began to diversify into the company we know today. DuPont stopped making explosives in the early 1990s.
Now here's one of the most bizarre company origins you'll ever read - involving a cult, group marriage, and silverware...
Strange Company Origins No. 3: Oneida Ltd.
When one thinks of privately held Oneida Ltd., they think of elegant stainless steel and silver-plated flatware. In fact, Oneida is the world's largest manufacturer of flatware.
But it didn't start out that way.
No, Oneida was founded as something best described as a free love cult. In 1848 John Humphrey Noyes dreamed up a religion he called Perfectionism and eventually attracted 300 followers. All of them lived in a 93,000-square foot mansion in Oneida, N.Y.
Now here's where it gets weird.
The group followed a practice known as "complex marriage" in which any member was free to have sex with any other consenting member. Amazingly, this set-up lasted until 1879, when external complaints and internal fracturing forced the community to dissolve. However, the Oneida group had launched several businesses as sources of income for the community. One of those was the now-famous silverware business, which survived as a joint stock corporation.  Today the Oneida website describes Noyes' bizarre social experiment as a "utopian community."
Strange Company Origins No. 4: Berkshire Hathaway
B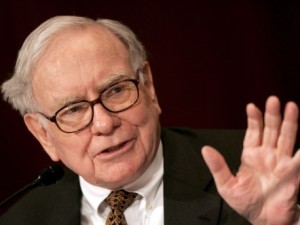 erkshire Hathaway Inc. (NYSE: BRK.A, BRK.B) is known as the vehicle for billionaire Warren Buffett's world-renowned investments. But in the beginning the Oracle of Omaha was not the master of investing he is today. The acquisition of the company that eventually made Buffett one of the richest men on the planet initially was a huge mistake.
Berkshire Hathaway was a textile mill with roots in two 19th-century textile businesses. The Hathaway Manufacturing Co. and Berkshire Fine Spinning Associates had merged in 1955. After buying a significant portion of Berkshire stock, Buffett saw the industry was in decline and wanted to sell. The company CEO, Seabury Stanton, offered to buy Buffett out, but at the last minute cut the agreed-to price. Angry, Buffett then acquired controlling interest in Berkshire so he could fire Stanton. However, that left Buffett the owner of a failing business.
Ever creative, Buffett wrung what profit he could out of Berkshire and re-invested it in more promising ventures - like insurance. Now, with a market cap of $368 billion, Berkshire Hathaway is the fourth most valuable company in the world.
Strange Company Origins No. 5: Procter & Gamble Co.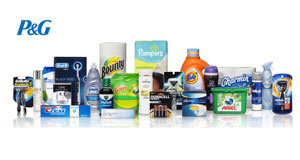 Procter & Gamble Co. (NYSE: PG) is the world's largest maker of consumer products. It owns such famous brands as CoverGirl, Braun, Duracell, and Crest.
But were it not for a series of unusual coincidences, this American corporate giant wouldn't even exist.
Back in the 1830s William Procter and James Gamble were strangers passing through Cincinnati with every intention of heading farther west. But Procter was forced to stop there to care for his sick wife, who soon died.
Gamble had to stop in Cincinnati to tend to medical issues of his own. Both decided to stay. Procter started a candle-making business. Gamble launched a soap-making business. Then they happened to marry sisters, Olivia and Elizabeth Norris. Their new father-in-law saw the two men competing for the same raw materials and suggested they join forces.
In 1837 the men - who just a few years earlier had not even known each other - founded Procter & Gamble together.
Strange Company Origins No. 6: NASCAR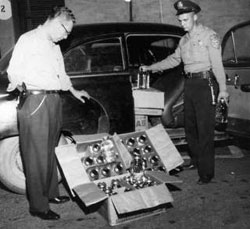 One of America's most popular spectator sports, the family-owned National Association for Stock Car Auto Racing (NASCAR) has some rather unsavory origins. Long before it was a staple of weekend sports television and drivers like Richard Petty, Dale Earnhardt, and Jimmie Johnson were household names, auto racing served a more illicit purpose.
Back in the dark days of Prohibition during the 1920s, "moonshine runners" in Appalachia built small, agile cars they could drive fast to evade police. In the years after Prohibition, many of the drivers missed the thrill of the chase and started racing each other informally. By 1936, formal races were taking place, but there was no unifying organization. One driver, Bill France, Sr., saw the potential for such an organization and founded NASCAR in 1948.
Strange Company Origins No. 7: Avedis Zildjian Co.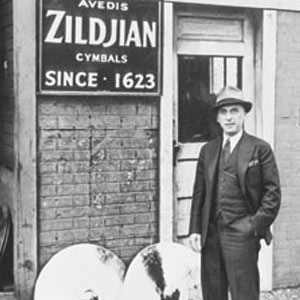 When you go see a live band, chances are you'll see the logo of the privately held Avedis Zildjian Co. on the drummer's cymbals. But Avedis wasn't thinking about music-making when he started out.
Back in the early 1600s, Avedis Zildjian I was an alchemist in Constantinople trying to create gold out a variety of base metals. He never created gold, but in 1618 Zildjian did stumble upon an alloy of copper, tin and silver. The cymbals he made with this alloy made an unusually powerful sound. So powerful, in fact, that the sultan of the Ottoman Empire invited Zildjian to live at court so he could make his cymbals for the Janissaries, an elite military force.
In 1623 he left the court to found his own business.
[epom key="ddec3ef33420ef7c9964a4695c349764" redirect="" sourceid="" imported="false"]
Zildjian wisely kept his process for making the cymbals secret, passing it down only through family members. In 1929, a descendant, Avedis Zildjian III, migrated to America and moved the factory to Massachusetts. Today Zildjian claims to be the oldest family-owned business in America.
The Next U.S. Companies to Go Bankrupt: While some companies endure for centuries, others last only decades or less. Successful companies collapse when they fail to adapt to changing market conditions. Right now, several companies face just that fate. Here are the next five companies to go bankrupt...
Follow me on Twitter @DavidGZeiler.
About the Author
David Zeiler, Associate Editor for Money Morning at Money Map Press, has been a journalist for more than 35 years, including 18 spent at The Baltimore Sun. He has worked as a writer, editor, and page designer at different times in his career. He's interviewed a number of well-known personalities - ranging from punk rock icon Joey Ramone to Apple Inc. co-founder Steve Wozniak.
Over the course of his journalistic career, Dave has covered many diverse subjects. Since arriving at Money Morning in 2011, he has focused primarily on technology. He's an expert on both Apple and cryptocurrencies. He started writing about Apple for The Sun in the mid-1990s, and had an Apple blog on The Sun's web site from 2007-2009. Dave's been writing about Bitcoin since 2011 - long before most people had even heard of it. He even mined it for a short time.
Dave has a BA in English and Mass Communications from Loyola University Maryland.