New FAA drone regulations were proposed Feb. 15, and they could damage the developing drone plans from companies like Google Inc. (Nasdaq: GOOG, GOOGL) and Amazon.com Inc. (Nasdaq: AMZN) ...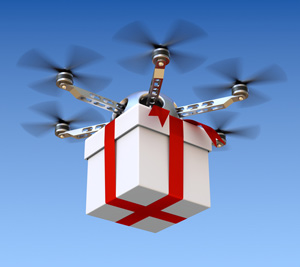 The two high-flying tech companies have long awaited a change to the Federal Aviation Administration's drone regulations. They have both released plans to use commercial unmanned crafts for services like package delivery, Internet networks, food delivery, and more.
Currently the FAA allows recreational drone flying so long as the pilots follow certain rules, but allowances end there. The agency has in place a near-ban on the commercial unmanned crafts.
The FAA has worked on drone regulation reform for four years. Now the agency has offered up a potential change.
Its proposal is "more progressive than we expected," Small UAV Coalition executive director Michael Drobac said to