Even with recent upward revisions, most analysts are still aiming too low with their Apple stock price predictions.
One big factor restraining the forecasts is how fast the AAPL share price has soared. Apple (Nasdaq: AAPL) stock is up more than 68% over the past 12 months and has doubled over the past two years.
Adding to the modest outlook is Apple's sheer size. The thinking is that the larger a company gets, the more difficult it becomes to achieve meaningful growth. Apple's $745 billion market cap is far and away the largest in the world. That's more than the market caps of Apple rivals Google Inc. (Nasdaq: GOOGL, GOOG) and Microsoft Corp. (Nasdaq: MSFT) combined.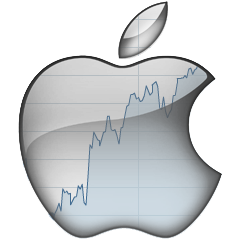 But these analysts underestimate Apple's potential – and the Cupertino, Calif.-based company just gave a perfect example of why…
Apple Stock Predictions Raised – but Not Enough
Apple reported record December quarter earnings last month. And by record, we mean that Apple earned more profit than any company in history.
Since then, two dozen analysts have scrambled to raise their Apple stock price predictions. (Apple stock is covered by a total of 47 analysts.)
On Tuesday, Global Equities Research upped its target for AAPL stock to $165, while Cantor Fitzgerald raised its target to $160.
Of all the current AAPL stock predictions listed on the Analyst Ratings Network, the next highest is $150 (JMP Securities and Barclays).
Remarkably, 22 of the current Apple stock predictions are actually lower than the AAPL stock price today. Even the consensus price target is just $123.41. And three analysts rate Apple stock a "Sell."
But only two of the 47 current price targets are even in the ballpark of how high Apple stock will go…