Good Morning! The stock market today will be moving on news that Eurozone officials have accepted an extension of Greece's bailout program. The DJIA retreated from record levels on Monday after crude oil prices slipped on oversupply concerns. In addition, Greece's government delayed its presentation of proposed economic reforms to its Eurozone partners until this afternoon.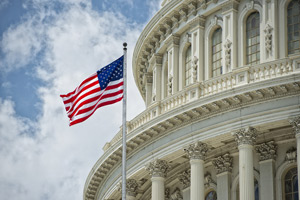 What to Watch Today: Investors' eyes will be glued to Capitol Hill, where Federal Reserve Chair Janet Yellen will testify on monetary policy before the Senate. The appearance coincides with efforts by senators from both sides of the aisle to strip the central bank of certain powers. Liberal senators, including Elizabeth Warren, have accused the Fed of maintaining too cozy of a relationship with the banks it oversees. Republican Senator Rand Paul is pushing for an audit of the bank and limits to the Fed's aggressive monetary policy efforts. It's the first time that a Federal Reserve chair has testified before a Republican-controlled Senate in the post-financial crisis era.
Here's what else you should know about the stock market today - including your "Money Morning Tip of the Day" - to make it a profitable Tuesday:
Another Big IPO: Shares of First Solar Inc. (Nasdaq: FSLR) surged more than 9%, while SunPower Corp. (Nasdaq: SPWR) jumped more than 12% on news the rival solar companies are in the process of launching a spin-off IPO. The companies are reportedly negotiating a pact to create a "yieldco," a joint vehicle of pooled alternative generation assets.
Daily Deals: Shares of Computer Sciences Corp. (NYSE: CSC) surged more than 7% Monday on news that activist hedge fund Jana Partners has built a 5.9% stake in the IT consultancy. Last week, DealReporter noted the company is exploring a two-part sale to a foreign strategy and private equity firm. Meanwhile, 3M Co. (NYSE: MMM) announced plans to purchase a unit of tech-firm Polypore International Inc. (NYSE: PPO) for roughly $1 billion. The news sent PPO shares up more than 12% yesterday.
Stepping Down: Shares of Dish Network Corp. (Nasdaq: DISH) slipped more than 1% on news that the company's CEO Joe Clayton will be retiring on March 31. The company said its Chairman Charles Ergen will assume the role of CEO. The decision comes shortly after the satellite television provider announced profits rose in the fourth quarter, while its subscriber base declined.
[epom key="ddec3ef33420ef7c9964a4695c349764" redirect="" sourceid="" imported="false"]
Oil Prices Today: Oil prices turned positive this morning on news of the Greek bailout extension. March 2015 futures for WTI crude jumped 1.6% to hit $50.27 per barrel. Meanwhile, Brent crude added another 2.2% to hit $60.22 per barrel.
Earnings Reports: Today, expect earnings results from American Water Works Co. Inc. (NYSE: AWK), U.S. Silica Holdings Inc. (Nasdaq: SLCA), Continental Resources Inc. (NYSE: CLR), Comcast Corp. (Nasdaq: CMCSA), Boston Beer Co Inc. (NYSE: SAM), Domino's Pizza Inc. (NYSE: DPZ), Hewlett-Packard Co. (NYSE: HPQ), Home Depot Inc. (NYSE: HD), Macy's Inc. (NYSE: M), and Office Depot Inc. (Nasdaq: ODP).
Full U.S. Economic Calendar Feb. 24, 2015
Redbook at 8:55 a.m.
S&P Case-Shiller HPI at 9 a.m.
Consumer Confidence at 10 a.m.
Federal Reserve Chair Janet Yellen speaks at 10 a.m.
Richmond Fed Manufacturing Index at 10 a.m.
State Street Investor Confidence Index at 10 a.m.
4-Week Bill Auction at 11:30 a.m.
2-Year Note Auction at 1 p.m.
Money Morning Tip of the Day: The smart money is pouring into renewable energy. 
Today's tip comes from Money Morning Global Energy Strategist Dr. Kent Moors:
In the future, the big picture in energy will have less and less to do with crude oil.
Oil won't disappear - but to meet growing energy demand, there will be an increasing reliance on alternative and renewable forms of energy.
Spending on renewable energy was so strong in 2014 that some have labeled it a "turning point" in the energy balance. According to a recent report in Bloomberg New Energy Finance, the total invested in renewable power jumped to $310 billion last year. That's up more than 16% from 2014 - with solar in the lead.
Solar power is coming on fast. Solar has now achieved grid parity in many regions of the country, meaning it's no longer more expensive than the traditional ways of generating electricity.
And that's just one of the opportunities that will hand us some nice profits... no matter what happens to the price of crude.
To read more about this new energy balance, check out "Non-Oil" Energy Investment Is Exploding
About the Author
Garrett Baldwin is a globally recognized research economist, financial writer, consultant, and political risk analyst with decades of trading experience and degrees in economics, cybersecurity, and business from Johns Hopkins, Purdue, Indiana University, and Northwestern.