I'm not afraid to make bold predictions.
That's particularly true when it comes to placing a target price on a fast-moving tech stock.
You folks know all about my prediction that Apple Inc. (Nasdaq: AAPL) will reach a split-adjusted price of $1,000 a share by Labor Day 2016.
Turns out, the stock is ahead of my projections. As of Feb. 27, AAPL is at $130, just 9.9% from hitting that milestone ($142.85 post-split), with 19 months until my target date.
I bring this up to make sure you all know that when I make my next big call I have the track record to back it up.
And I'm going to make that call right now – it's one that will double your money by 2018.
Let's get started…
The Social Network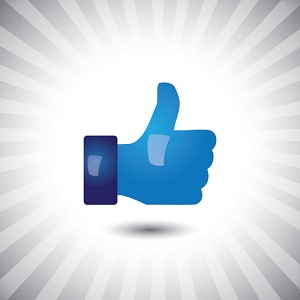 So let's talk about why I predict that Facebook Inc. (Nasdaq: FB) will double to $161.36 a share in the next three years.
But before we do that, let's talk about why Wall Street just doesn't seem to understand the incredible value the stock represents.
I think the reason is simple. Many on the Street just don't trust Facebook because they still think of it as a social networking site for young people.
As the saying goes, "That was then, this is now." Facebook has moved well beyond its early days as a site just for teens and young adults to friend each other online.
Facebook is now, indisputably, the world leader in the social networking market, one that forecasters IBISWorld estimates at $9 billion. The research firm says that between 2009 and last year the industry grew by 36% a year.
And within that rapidly growing social networking market, Facebook is a business that meets the mandate of Rule No. 5 of my Tech Wealth Secrets – "Target stocks that can double your money."
Join the conversation. Click here to jump to comments…
About the Author
Michael A. Robinson is a 35-year Silicon Valley veteran and one of the top technology financial analysts working today. He regularly delivers winning trade recommendations to the Members of his monthly tech investing newsletter, Nova-X Report, and small-cap tech service, Radical Technology Profits. In the past two years alone, his subscribers have seen over 100 double- and triple-digit gains from his recommendations.
As a consultant, senior adviser, and board member for Silicon Valley venture capital firms, Michael enjoys privileged access to pioneering CEOs and high-profile industry insiders. In fact, he was one of five people involved in early meetings for the $160 billion "cloud" computing phenomenon. And he was there as Lee Iacocca and Roger Smith, the CEOs of Chrysler and GM, led the robotics revolution that saved the U.S. automotive industry.
In addition to being a regular guest and panelist on CNBC and Fox Business Network, Michael is also a Pulitzer Prize-nominated writer and reporter. His first book, "Overdrawn: The Bailout of American Savings" warned people about the coming financial collapse - years before "bailout" became a household word.
You can follow Michael's tech insight and product updates for free with his Strategic Tech Investor newsletter.