Money Morning's oversold stock pick of the week is digital display maker Planar Systems Inc. (Nasdaq: PLNR).
Sometimes stocks get beaten down unfairly – but they're actually a great value. The share-price dip then gives investors an amazing entry point into a good long-term investment.
Money Morning Defense & Tech Specialist Michael Robinson likes Planar stock despite its recent downturn. He's convinced the 33% drop in PLNR stock over the past few months is just an overreaction to some minor bad news.
Planar Systems: About the Company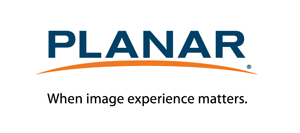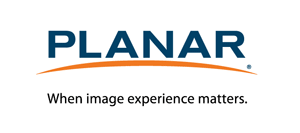 Three employees of Tektronix, Inc. founded Planar Systems Inc. in 1983 in Beaverton, Ore. PLNR became a publicly traded stock in 1993. Since it started, Planar has bought more than half a dozen businesses to broaden its offerings and acquire new display technologies. Planar has focused on high-end commercial displays such as public signage. It also makes rear-projection cubes, touchscreens, and desktop monitors. The company serves a diverse group of markets, including medical, space, security, transportation, retail, and government. Planar operates globally with offices in Asia and Europe as well as North America. PLNR has a market cap of $139 million. The company employs about 300 people.
Planar Stock: Why It's Oversold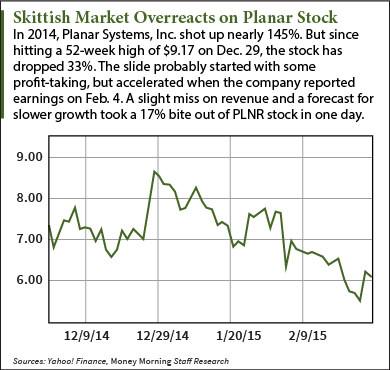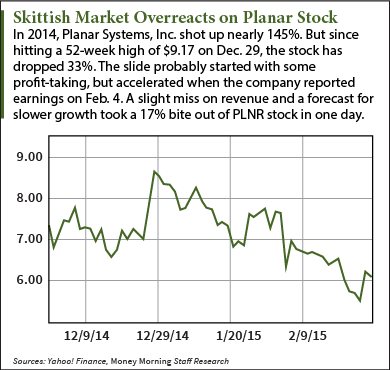 Planar stock had an incredible run last year. By Dec. 29, it had soared nearly 145%. So when PLNR stock started to slide, much of the selling probably was due to profit-taking. There was also concern over a report that Planar insiders had sold 31% of their stock. But the situation got worse on Feb. 4 after the company reported earnings. Planar beat expectations on income. But the company had a slight miss on revenue even though it grew 38% year over year. And perhaps of most concern to Wall Street, Planar forecast slower growth in its guidance. That was enough to knock 17% off PLNR stock in one day. A stock downgrade that same day from Zacks Investment Research from "outperform" to "neutral" was not helpful.
"Planar underscores a trend I've seen in this choppy market," Robinson said. "Even a hint of a slight decline in growth and Wall Street goes crazy."
Here's why the rush to dump Planar stock was premature…