Suppose I'm the manager of a giant hedge fund. Suppose I'm soliciting you to come into my fund with a few billion of your $100 billion net worth.
Suppose we're good friends.
You want to come in because you trust me and you know I know how to make money.
However, you'll only come in if I tell you how the secret trade I'm working really works.
Okay, I'll tell you. But you can't tell a soul. Not because what I'm doing is illegal, but because only a few other guys are doing this, and we all know each other, and we're kind of all in this together - wink, wink - and we don't want anyone else in our game.
Come a little closer... you're not going to believe this...
Return of the Vultures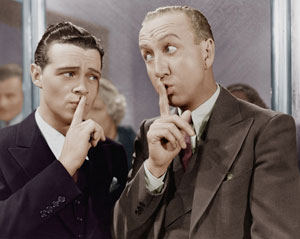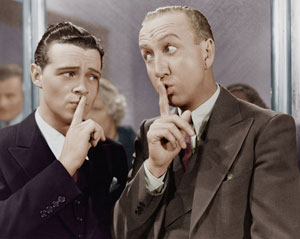 First of all, we can't lose money. Not only are we making money on the way up, but when the bottom drops out - and it will, we will make it drop out - we'll make money on the other side too.
We came up with this trade after analyzing what went wrong leading up to 2008.
Here's what we figured out.
Back in the buildup of the mortgage bubble, we knew it was a bubble, we knew it was going to break. We were all playing the game, but we didn't realize we didn't control the ultimate default rate, and we couldn't time it, which was the worst thing.
We also know a couple of guys who bet against the bubble and made mega-billions. They didn't just guess that stuff was going to crash - they had banks make crappy mortgage pools designed to crash and they bet against those. We learned from them, too.
I'll get to that, and you're going to love it.
So we're doing it differently this time. Yep, you heard that right - this time is different.
You see, after the crash settled, when all the people who still had tons of money needed something to believe in, we went to them and said, "Housing."
And they said, "What! Are you kidding?"
"Distressed housing," we said.
And they smiled. "We love you vulture guys," they said.
So, on account of the Federal Reserve System making the cost of borrowing essentially zero, we go out and borrow a ton of money from big banks that aren't lending to little schmucks to buy houses, or to idiots who want a loan to start a small business that isn't going to make it in a crappy economy, which the banks know is crappy.
They lend us a ton of money. And we also go out into the bond market and borrow really cheaply. Because, you know, those institutional investors will buy anything with a dollop of yield above what they're getting anywhere else.
All that money we raised, that's called leverage.
So, we take all this money and we buy up distressed housing stock around the country. We concentrate our buying in the hard-hit areas.
Now, here's the beauty of the upside of this trade...
Join the conversation. Click here to jump to comments…
About the Author
Shah Gilani boasts a financial pedigree unlike any other. He ran his first hedge fund in 1982 from his seat on the floor of the Chicago Board of Options Exchange. When options on the Standard & Poor's 100 began trading on March 11, 1983, Shah worked in "the pit" as a market maker.
The work he did laid the foundation for what would later become the VIX - to this day one of the most widely used indicators worldwide. After leaving Chicago to run the futures and options division of the British banking giant Lloyd's TSB, Shah moved up to Roosevelt & Cross Inc., an old-line New York boutique firm. There he originated and ran a packaged fixed-income trading desk, and established that company's "listed" and OTC trading desks.
Shah founded a second hedge fund in 1999, which he ran until 2003.
Shah's vast network of contacts includes the biggest players on Wall Street and in international finance. These contacts give him the real story - when others only get what the investment banks want them to see.
Today, as editor of Hyperdrive Portfolio, Shah presents his legion of subscribers with massive profit opportunities that result from paradigm shifts in the way we work, play, and live.
Shah is a frequent guest on CNBC, Forbes, and MarketWatch, and you can catch him every week on Fox Business's Varney & Co.