Last week the Nasdaq Composite Index crossed the 5,000 level for the first time in 15 years.
The bears say this is proof we're living through another tech stocks "bubble" - and that a collapse like the dot-com debacle of 2000 is close at hand.
But the gloom-and-doomers are wrong. In the long run, technology shares will beat the broader market - and by a wide margin.
There is simply no comparison between today's Nasdaq and the go-go years of the Roaring '90s.
First, let's compare the pace of tech investing then and now...
Why There's No Tech Stocks Bubble Today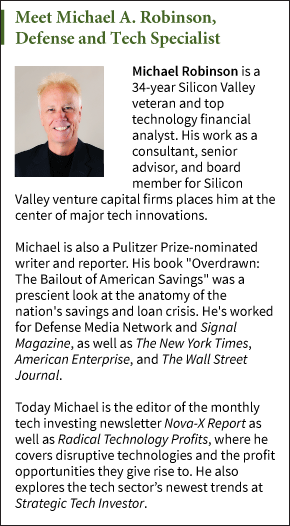 Back in the dot-com era, it took the Nasdaq just 49 days to rise from 4,000 to 5,000, a climb of 25%.
This time around, it has taken nine times as long - or 455 days - to do the same thing. The Nasdaq closed at 4,017 on Nov. 26, 2013, and closed at 5,008 on March 2.
Despite a much larger economy and 15 years of inflation since then, tech stocks are substantially cheaper today than they were in the late '90s.
Price/earnings (P/E) ratios illustrate this. By that stock-value standard, tech stocks today are 81.7% cheaper than they were in the late '90s.
At the height of the dot-com rally, Nasdaq stocks traded at 175 times earnings. Today, that figure stands at 32 - making today's stocks five times cheaper than they were then.
Finally, when we take inflation into account, the Nasdaq is well below its previous high. In 2000 dollars, the index would have to hit 6,908 to have the same value as back then, for an additional rally of 38%.
In other words, tech stocks are nowhere near overheated. There are still plenty of ways to profit.
Indeed, we're at the starting line for the greatest wealth-creation cycle the tech sector has ever seen.
Right now I can identify more than a dozen tech-sector "ignition points" - catalysts for growth.