It's that time of year again. Not for spring cleaning - but for bank stress tests.
Too bad stress tests are nothing more than a sweeping-dirt-under-the-rug exercise, despite the rug-beater supposedly hanging them on the line.
The whole show, which first started in April 2009, is just a public performance.
After all, is any bank ever going to fail and be expelled from the club?
Never.
The stress tests, in fact, are nothing more than Dances with Wolves...
Domino Theory
Back in April 2009, I wrote, "The key problem with the whole stress-test exercise is that it does nothing to improve financial-system transparency."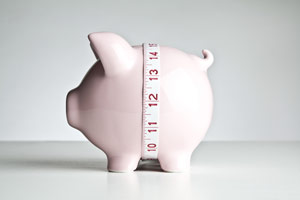 How much of a farce are the tests? We don't really know because they're not transparent. The public has no way of knowing what's being looked at through what prisms.
What we do know is that the tests are a joke.
Last year Bank of America Corp. (NYSE: BAC) breezed through Round 1 (there are two rounds), where quantitative number crunching determines how much capital and reserves banks really have. After that, Bank of America submitted its "we have so much excess capital we might want to raise our dividend or buyback shares plans" to Federal Reserve carpet-bangers as part of Round 2.
After the quantitative dance is over, Round 2 is a qualitative dance known as Comprehensive Capital Analysis and Review, or CCAR. That's where the banks are looked at through some other prisms to determine if their capital plans make sense, and if rewarding shareholders is okay, or if they need to keep more of the capital they say they have to be safer institutions.
The joke is that last year, after Bank of America passed the quantitative round and the CCAR round where it got approval to reward shareholders for its good capital management, it had to notify the Fed that... oops, it miscalculated its capital by a few billion dollars.
Here's how The Wall Street Journal reported the kerfuffle:
The second-largest U.S. bank by assets said it discovered a mistake in certain figures submitted to the Federal Reserve for the regulator's annual 'stress tests' of major U.S. financial institutions. The error leaves the Charlotte, N.C., bank with $4 billion less in capital than it thought it had. The bank had been making the same calculation error since 2009, according to a person close to the bank. Bank of America brought the mistake to the Fed's attention. The regulator revoked its prior approval of a dividend increase and gave the bank until May 27 to submit a new plan.
That's scary. The Federal Reserve, which conducts the tests, supposedly, had no idea that the numbers Bank of America submitted since 2009 were calculated incorrectly. Does that mean the Fed doesn't do its own calculations? Is this an open-book test? Are there teachers' pets?
How's that for confidence in the stress tests?
Join the conversation. Click here to jump to comments…
About the Author
Shah Gilani boasts a financial pedigree unlike any other. He ran his first hedge fund in 1982 from his seat on the floor of the Chicago Board of Options Exchange. When options on the Standard & Poor's 100 began trading on March 11, 1983, Shah worked in "the pit" as a market maker.
The work he did laid the foundation for what would later become the VIX - to this day one of the most widely used indicators worldwide. After leaving Chicago to run the futures and options division of the British banking giant Lloyd's TSB, Shah moved up to Roosevelt & Cross Inc., an old-line New York boutique firm. There he originated and ran a packaged fixed-income trading desk, and established that company's "listed" and OTC trading desks.
Shah founded a second hedge fund in 1999, which he ran until 2003.
Shah's vast network of contacts includes the biggest players on Wall Street and in international finance. These contacts give him the real story - when others only get what the investment banks want them to see.
Today, as editor of Hyperdrive Portfolio, Shah presents his legion of subscribers with massive profit opportunities that result from paradigm shifts in the way we work, play, and live.
Shah is a frequent guest on CNBC, Forbes, and MarketWatch, and you can catch him every week on Fox Business's Varney & Co.