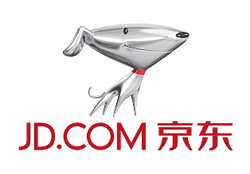 One of our best stocks to invest in this week is a play on China's booming e-commerce.
And this time it's not Alibaba Group Holding Ltd. (NYSE: BABA) stock.
Don't get us wrong. Alibaba stock is a buy. But it's been beaten up lately on overstated fears of slowing growth numbers in China.
The Alibaba challenger we like - China's No. 2 in e-commerce - is faring much better than its larger rival. While Alibaba is down more than 20%, this Chinese stock is up more than 20%.
That company is JD.com Inc. (Nasdaq ADR: JD).
JD.com, much like Alibaba, went public last year. It didn't capture the same hype. It holds about 17% of the Chinese e-commerce market. Compare that to Alibaba's market share of about 75%.
JD.com, much like Alibaba, is an online marketplace serving China. But unlike Alibaba, it is a direct seller of its products. It operates warehouses and has a business more like that of Amazon.com Inc. (Nasdaq: AMZN). Alibaba is more like an eBay Inc. (Nasdaq: EBAY). It's more of a middleman between buyers and sellers.
JD.com is not getting nearly the same attention as Alibaba. But there is an interesting turf war brewing between the two.
You see, on its own, JD.com can't compete with Alibaba. Alibaba is simply too large. But the competition heated up in February 2014 when another online Chinese company, Tencent Holdings Ltd. (OTCMKTS ADR: TCEHY) agreed to take a 15% stake in JD. They agreed to add a further 5% stake after they listed.
Tencent is essentially the Chinese WhatsApp - the online instant messaging company acquired by Facebook for $19 billion last year.
It offers a chat messaging service that has 272 million monthly active users. In taking a JD stake, Tencent was looking to challenge Alibaba. It outsourced its own e-commerce platforms, Wanggou and PaiPai, to JD.com.
This JD-Tencent alliance has given the two companies about a quarter of the Chinese e-commerce market.
What Makes JD.Com One of Our Best Stocks to Invest in Now
While JD.com may seem like an Alibaba junior with little hope of unseating the vaunted giant, it's important to note that online shopping in China still has a lot of room to grow.
In 2012, McKinsey & Co. analysts estimated that Chinese e-tailing totaled between $190 billion and $210 billion in sales in 2012. It has posted a compound annual growth rate (CAGR) of 120% since 2003. And by 2020, McKinsey projects those online sales could grow to $650 billion.
Right now the battle is for mobile e-commerce. Of China's 632 million online users, 83.4% of them, or 527 million, went online via mobile.
"Mobile is clearly key to any e-commerce company," Money Morning Chief Investment Strategist Keith Fitz-Gerald said. "Any investment worth our time and money has to be tapped into the ongoing mobilization of information."
Alibaba has made a number of acquisitions to boost its presence in mobile, with its most recent and notable acquisition being the $590 million purchase of smartphone vendor Meizu Technology Corp.
But don't count JD.com out. It grew revenues by 73% in the fourth quarter, besting analyst expectations. And at the same time, JD reported that it doubled the value of goods sold through mobile in the third quarter of 2014, according to Reuters.
We like Alibaba. Its position in the Chinese e-commerce market is too strong to deny its value as a company.
But the potential for Chinese e-commerce and mobile transactions is vast. So it's hard to believe that the JD-Tencent two-headed monster won't also find success as a worthy No. 2.
To see where JD.com fits into our 2015 top stocks, and to get a glimpse at the rest of our top stocks to buy now, check out the table below...