One of the hallmarks of our annual meeting on the energy market at Windsor Castle outside London is the Ambassadors' Briefing, held in the castle dungeon.
Yes, the dungeon - though it has been converted into a secure location for "behind-closed-door" sessions. The atmosphere is quite unlike any other place I know.
This year, 15 ambassadors and high-commissioners joined us in the chilly air, where they were briefed on the conclusions from the earlier sessions.
The briefing is preceded by an Ambassadors' Tea, and is followed by a gala dinner in the same room Shakespeare used to perform "The Merry Wives of Windsor" in the early 1600s.
To encourage frank discussion, all aspects of these meetings are held under Chatham House Rules, which facilitates open conversations in politically charged situations.
The rules dictate that the conclusions and themes of what was discussed can be made public, as long as the opinions aren't attributed to named individuals.
That allows for some very interesting exchanges.
This year was certainly no exception...
Where the Energy Market Goes from Here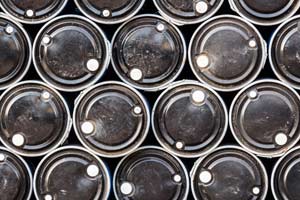 After gathering for tea, the ambassadors were briefed on how the high-powered participants viewed the sector and its future path. As always, it was followed by a very energetic exchange of views.
Several fundamental conclusions emerged, each one offering a signal of where the energy market is going.
Sort of.
That's because the first item involves something I have rarely seen in over 40 years in this business. Among the group, there was no consensus on where oil prices are headed.
That was even the case among the diplomats from big producing countries in the Middle East. And aside from Iran (never a participant at Windsor), all the major OPEC members from the Gulf region were represented.
Even so, there is little doubt that the OPEC producers who can afford it will toe the line on maintaining current production levels. For OPEC this has clearly become an effort to defend their market share.
As we have discussed previously, OPEC's main targets are U.S. unconventional (shale and tight) oil production on the one hand, and Russia on the other.
Of course, Moscow has already begun to adjust its production and export levels after getting hit by the double whammy of sliding oil prices and a collapsing ruble. The main battle is being waged over who gets to export oil to the most prized market of them all: Asia.
Join the conversation. Click here to jump to comments…
About the Author
Dr. Kent Moors is an internationally recognized expert in oil and natural gas policy, risk assessment, and emerging market economic development. He serves as an advisor to many U.S. governors and foreign governments. Kent details his latest global travels in his free Oil & Energy Investor e-letter. He makes specific investment recommendations in his newsletter, the Energy Advantage. For more active investors, he issues shorter-term trades in his Energy Inner Circle.