I told you I'd be back "with a huge profit opportunity."
And I've found a $6 biotech stock that's riding a very powerful trend.
The company is a development-stage biotech firm that develops and markets diagnostic technologies that are used to screen for infectious diseases and monitor a number of cancers.
Its proprietary technology is likely to shake up the $50 billion in vitro diagnostics (IVD) market – and it's doing so in the portions of that market that are growing the fastest. In other words, it's following Rule No. 4 of my five-part strategy for building tech wealth – "Focus on Growth."
This technology puts us one step closer to true "personalized medicine" – the customization of treatment regimens and pharmaceuticals for each individual patient.
And when I saw a new report showing that a "knowledgeable outsider" has grabbed 15% of the company's outstanding shares, I knew I couldn't wait any longer to bring this story to you.
So let's take a closer look…
It's Personal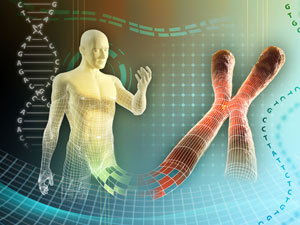 The company I want to recommend to you today, TrovaGene Inc. (Nasdaq: TROV), is a "molecular diagnostics" specialist.
The term refers to the marriage of molecular biology and medical testing. With molecular diagnostics, doctors and researchers can analyze biological markers in a person's genetic code and then diagnose and monitor infectious diseases, detect potential medical risks, and determine which treatments will best serve that patient.
And like I said, it's a technology that opens the door to personalized medicine, which began to take off after the cracking of the human genome.
TrovaGene's know-how is organized around both blood and urine tests. They can be used in infectious-disease screening, monitoring and research, oncology treatment, prenatal genetics, and transplant medicine.
TrovaGene's "precision-cancer monitoring" (PCM) technology can be used to detect and measure circulating tumor DNA (ctDNA) from cancer cells. CtDNA can serve as a potential "marker" of the cancer that remains after surgery and could be a way to predict which patients will experience a recurrence.
The San Diego-based company's tests provide data for genetic mutations related to pancreatic, colorectal, lung, and ovarian cancers, among others. And TrovaGene execs say they're protected by patents both issued and pending.
TrovaGene is still a development-stage firm, and so it's working to collaborate with larger biopharmaceutical companies. The resulting clinical studies will ignite revenue and earnings growth over the long haul.
If the company can execute, there's plenty of business to be had …
Join the conversation. Click here to jump to comments…
About the Author
Michael A. Robinson is a 35-year Silicon Valley veteran and one of the top technology financial analysts working today. He regularly delivers winning trade recommendations to the Members of his monthly tech investing newsletter, Nova-X Report, and small-cap tech service, Radical Technology Profits. In the past two years alone, his subscribers have seen over 100 double- and triple-digit gains from his recommendations.
As a consultant, senior adviser, and board member for Silicon Valley venture capital firms, Michael enjoys privileged access to pioneering CEOs and high-profile industry insiders. In fact, he was one of five people involved in early meetings for the $160 billion "cloud" computing phenomenon. And he was there as Lee Iacocca and Roger Smith, the CEOs of Chrysler and GM, led the robotics revolution that saved the U.S. automotive industry.
In addition to being a regular guest and panelist on CNBC and Fox Business Network, Michael is also a Pulitzer Prize-nominated writer and reporter. His first book, "Overdrawn: The Bailout of American Savings" warned people about the coming financial collapse - years before "bailout" became a household word.
You can follow Michael's tech insight and product updates for free with his Strategic Tech Investor newsletter.