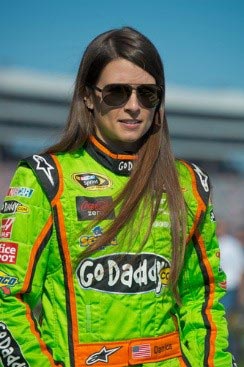 A GoDaddy IPO price range of $17 to $19 was set this morning (Thursday), as the company prepares to sell 22 million shares.
At the high point of that range, the GoDaddy Inc. (NYSE: GDDY) IPO will raise approximately $418 million. GoDaddy will be valued at roughly $2.87 billion following the IPO.
GoDaddy will be listed on the New York Stock Exchange under the ticker "GDDY." No date has been set for the stock debut.
But investors looking to buy when it debuts - read this first...
Who Is GoDaddy?
The company is a web-domain service with more than 12.7 million customers. It also manages more than 57 million domain names. That domain business has been the company's hallmark since it was founded in 1997.
But it's best known for its marketing campaigns. High-profile spots during the Super Bowl and other major sporting events typically feature scantily clad models. The company has also sponsored NASCAR driver Danica Patrick.
GoDaddy initially filed for its IPO in June and set a placeholder value of $100 million on the deal. The consensus at the time was that GoDaddy would be valued closer to $4.5 billion.
In 2014, GoDaddy's revenue climbed 22.7% to $1.4 billion.
But those improving financial numbers and flashy advertisements are not buy signals for GoDaddy stock.
In fact, there are three major reasons why we're avoiding it following the GoDaddy IPO...
GoDaddy IPO Price - Too High
The first major red flag is GoDaddy's profitability.
GDDY lost $143.3 million in 2014. Yes, that's an improvement from the $199.9 million it lost in 2013 and the $279.3 million in 2012. But this isn't a new company either. It has been on the market for 18 years and is still not making a profit.
The second reason to avoid GDDY stock is its increasing competition...