Explosive growth in oil production has provided master limited partnership (MLP) investors a wave of new opportunities - and an MLP ETF is an easy way to tap the sector's strongest offerings.
MLPs are limited partnerships that must generate about 90% of cash flow from real estate, commodities, or natural resources. They're publicly traded on an exchange like regular stocks.
MLPs are "marketproof" because they have limited exposure to oil and gas prices.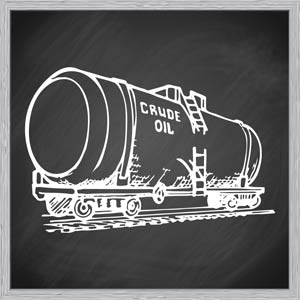 You see, many energy MLPs are midstream companies. These MLPs transport, store, and process oil and gas rather than own it. So they stay profitable as long as the commodities keep flowing.
Conversely, Big Oil producers have been hit hard by low prices. Exxon Mobil Corp.'s (NYSE: XOM) Q4 earnings were its worst in five years, posting a 21% decline in revenues and profits. BP Plc. (NYSE ADR: BP) saw 9.5% less revenue in 2014 than 2013. Chevron Corp.'s (NYSE: CVX) total earnings decreased by 10.3% over the same period.
But the low price landscape is reshaping the oil industry. It's triggering a massive wave of mergers and acquisitions worldwide that's going to be a boon for MLP investors. This makes a MLP ETF a good buy to collect profits from the entire sector...
How a MLP ETF Benefits from M&A Activity
M&A activity is a typical response to low oil prices.
In 1998, BP acquired Amoco Corp. for $64.3 billion when prices hovered around $19 a barrel (adjusted for inflation). ConocoPhillips (NYSE: COP) bought out Burlington Resources for $36.7 billion in 2005 when WTI crude traded around $50.
Now, giant firms are moving to acquire struggling ones as oil prices remain in a state of contango - when the spot price of oil is lower than its future price.
"We're moving into a major cycle of mergers and acquisitions," noted Money Morning Global Energy Strategist Dr. Kent Moors. "The most likely targets of M&A activity will be energy companies with attractive land leases, pipelines, or other assets, high levels of debt, and declining cash flows. These types of companies could hand their shareholders a quick profit in 2015 if they get targeted."
The cycle is off to a swift start. According to business law firm Latham & Watkins, there have been 13 MLP mergers and acquisitions so far this year. Enterprise Product Partners LP (NYSE: EPD), the largest MLP on the market, acquired Oiltanking Partners LP (NYSE: OILT) last month for $5.9 billion.
As M&A activity heats up this year, competition among oil companies will offer plenty of growth for MLPs.
The sector has already expanded in recent decades. Since 2004, the total market cap of all MLPs has skyrocketed 886% from $50.7 billion to nearly $500 billion. The number of MLPs has shot up from 16 to 124 in the last 20 years. At least three more are expected to hit the market this year.
Now is the best time to jump into the MLP market as oil prices slowly recover.
To get started, here's one MLP ETF that holds some of the largest MLPs on the market...