More than a third of Americans have nothing at all saved for retirement, according to a recent Bankrate.com poll. And the median amount in 401(k) plans is a paltry $18,433, according to the Employee Benefit Research Institute.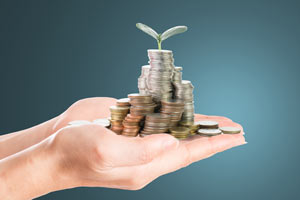 Fortunately, the U.S. technology sector provides the kind of investing returns Americans need to reach their retirement goals. The tech-heavy Nasdaq is up 5% this year compared to the 0.84% gain for the Dow.
One of the best ways to build wealth with tech stocks is to focus on those with the potential to double.
Here's how to double your money by 2018 on a small-cap tech stock that taps into an unstoppable trend...
Double Your Money in This "Booming" Sector
This particular double-your-money play gives investors the best of two sectors: tech and healthcare.
Healthcare has been one of the most profitable tech-related investing fields over the last two years. This is despite fears that the Affordable Care Act cost controls would eat into profit margins.
The iShares Dow Jones US Healthcare ETF (NYSE Arca: IYH), a proxy for the whole industry, is up 68% over the last two years. That's nearly double the 35% return of the S&P 500 Index over the same time period.
A wave of mergers and acquisitions is one factor pushing healthcare stocks higher.
But Money Morning Tech Specialist Michael A. Robinson says it's not the biggest tailwind for the sector.
"The United States' aging population remains the biggest driver behind the healthcare industry's forward motion. And that's a trend that can't be affected by the ups and downs of the economy or the whims of federal regulators," he says.
In 2014, health expenditures accounted for 20.6% of total consumer spending, according to the U.S. Commerce Department. That's a record high.
And as the nation's 76.5 million baby boomers age, they will consume more and more medical resources.
This leads us to our double-your-money profit play...