From the first moment it came to my attention, I've been as consistent as I have been emphatic - EKSO Bionics Holdings Inc. (OTCBB: EKSO) is a "buy" despite volatility and price drift in recent months that have given many investors pause. There are two reasons why:
1. It's entirely normal for a company Ekso's size.
2. The company has continued to expand market share that will ultimately translate into higher earnings and share price.
Now there's a third.
If you don't get into the stock now, you could lose the "first mover" advantage that you've had so far. Worse, you could miss out on another double - Ekso's second since I recommended it.
You see, EKSO's just hit a landmark that tells me the incredible growth potential we've had to ourselves won't be a secret for much longer.
Analysts Couldn't Ignore This Earnings Report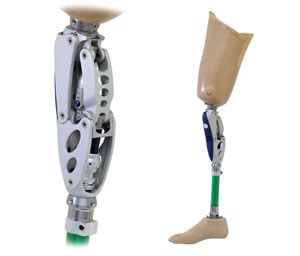 Once you've learned how to do it correctly (like we're doing together), evaluating a company for investment potential isn't rocket science. There are usually any number of things that point to a bright future including savvy management, a clear vision, an awesome product, conservative positioning, and consistency.
Really taking things to the next level, though, requires something else - fabulous earnings. That's because they're the ultimate litmus test when it comes to potential.
Take EKSO's latest quarterly earnings report, for example. The company announced on March 17 that total revenue for the fourth quarter of 2014 was $1.5 million, up 87.5% from the $0.8 million achieved in Q4/2013.
For most small companies, this is usually a one-and-done phenomenon, meaning that they have great numbers for a quarter or two and only in one segment of the business. They try to be all things to all people, so they wind up overextending and, more often than not, falling apart, taking their investors to the poor house.
The real winners, though, usually have great specificity and a narrow product/market concentration. So you see those gains translate into a broad base at every level of operations. This is where EKSO stands out...
Join the conversation. Click here to jump to comments…
About the Author
Keith is a seasoned market analyst and professional trader with more than 37 years of global experience. He is one of very few experts to correctly see both the dot.bomb crisis and the ongoing financial crisis coming ahead of time - and one of even fewer to help millions of investors around the world successfully navigate them both. Forbes hailed him as a "Market Visionary." He is a regular on FOX Business News and Yahoo! Finance, and his observations have been featured in Bloomberg, The Wall Street Journal, WIRED, and MarketWatch. Keith previously led The Money Map Report, Money Map's flagship newsletter, as Chief Investment Strategist, from 20007 to 2020. Keith holds a BS in management and finance from Skidmore College and an MS in international finance (with a focus on Japanese business science) from Chaminade University. He regularly travels the world in search of investment opportunities others don't yet see or understand.