Wall Street is full of adages, superstitions, and myths - and that includes answers to the question: Why is the stock market closed on Good Friday?
The New York Stock Exchange, aka the Big Board, has been closed every Good Friday for more than 150 years, with the exception of 1898, 1906, and 1907. The Friday before Easter is the only non-federal holiday among the exchange's nine closed days.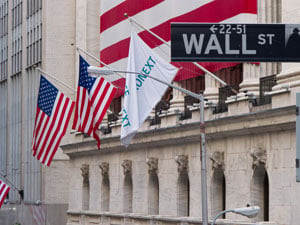 The story that's been spread for decades is that Wall Street gets the day off because of its association with a couple of notable stock market crashes, not simply because it is a Christian holy day.
I even called my Catholic father, a retired American Stock Exchange vice chairman, governor, and 35-year ASE stock specialist, who followed in the career path of his father and grandfather, for his take on the Good Friday closing.
"Whenever there was talk about opening the exchanges on Good Friday, which did come up over the years, it was quickly shot down," he said. "We all knew to do so was just courting bad luck."
But what's funny is there never was a big crash to blame for Good Friday's bad luck.
Get Your Buy List Ready: COVID-19 has crushed markets, but stocks will bounce higher. This is a once-in-a-lifetime chance to get into great companies at historically low prices, so put these stocks on your buy list now...
UBS's Art Cashin explained in 2011:
"The myth contends that the NYSE opened on a Good Friday and the terrible Black Friday occurred," Cashin wrote. "Thus, chastened and shaken, the Governors vowed never to open on a Good Friday again."
But, Cashin added, "it never happened."
Here are the crashes that catch the blame for closing the stock market on Good Friday...
The Gold Market's Black Friday Crash
The infamous and calamitous Black Friday crash did occur in Wall Street's early days, but it was the gold market principally affected, and it happened on Sept. 24, 1869, not Good Friday.
The painful plunge transpired thanks to two known "scoundrels," Jay Gould and Jim Fisk, who had a history of engaging in stock market scams.