When considering how to invest in stocks in today's markets, "buy and hold" doesn't work anymore. The investor of today needs to be nimble, open-minded, aware of their risk tolerances, and goals; aggressive and defensive as the situation demands.
Investing in this way, flexibly, calls for the use of every single shred of ammunition available. And different order types are crucial ammunition. It's important to understand what they are, how they work, and – importantly – what goals they can accomplish for you.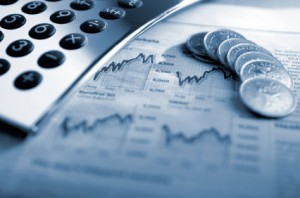 This understanding is no longer optional…
But the good news is that it's easier than you might think to get started. And you'll find that your understanding can make – and save – you a lot of money. That's because using the appropriate order type in the right situation can be a powerful risk management tool… and a powerful profit engine.
With this report, learn everything you need to know about how to invest in stocks…
Learn How to Invest by Playing Stock Simulators
Stock simulators help market newbies of all ages learn the basics of how to invest with trading techniques and strategies. This practice can help investors reduce risk and be more successful.
While paper trading was popular years ago, these days virtual trading dominates this niche world of educational gaming.
Take a look at these 5 stock simulators that anyone can play… 
Small-Cap Stocks: The Basics of How to Invest
Learning how to invest in small-cap stocks can be a great way to find opportunities that deliver skyrocketing gains from a modest starting point. While small-caps are often regarded as risky and time consuming, a well-developed small-cap strategy can make the difference between taking shots in the dark and pin-pointing companies with the potential to double or even triple in size.
A "small-cap" stock is classified by its market capitalization (total shares outstanding multiplied by the price per share). They fall between a market cap of $250 million and $2 billion.
Small caps appeal to individual investors who are looking for the chance to find that relatively small company that's poised to be the next household name. They want to find the next Apple Inc. (NASDAQ:AAPL), while it's still a small shop run out of a garage.
The key to small-cap investing is to find the catalysts, or "sparks" that very often signal an individual stock is well positioned to take off.
Learn about the attributes that can either be benefits or drawbacks for investing in small-cap stocks.
How to Invest in Stocks: Profit from Tech Today
How to invest in stocks in the tech industry depends on five criteria for identifying the best stock.
How to Invest in Tech Rule No. 1: Identify Companies with Great Operations
Companies with "great operations" are well-run firms with top-notch leaders.
Inogen CEO Raymond Huggenberger has extensive experience at improving global sales in the medical device sector. Before joining Inogen, he served as the president of Sunrise Medical LLC's European operations.
Sunrise Medical is a global leader in wheelchairs and other mobility products. While there, Huggenberger led the integration of 10 independent businesses across Europe into one streamlined organization, increasing profits by 200%.
Scott Wilkinson, Inogen's executive vice president for sales and marketing, is an expert in consumer healthcare. He previously logged stints in at Johnson & Johnson (NYSE: JNJ) and Kimberly Clark Corp. (NYSE: KMB).
Discover the other rules for investing in tech with this report…
Investopedia.com talks about how to invest:
"There are many different ways you can go about making an investment. This includes putting money into stocks, bonds, mutual funds, or real estate (among many other things), or starting your own business. Sometimes people refer to these options as "investment vehicles," which is just another way of saying "a way to invest." Each of these vehicles has positives and negatives... The point is that it doesn't matter which method you choose for investing your money, the goal is always to put your money to work so it earns you an additional profit."