You don't have to invest in the top hedge funds to get the benefit of their stock-picking savvy.
By law, hedge funds must disclose their activity quarterly in 13-F filings. That gives retail investors a chance to pore over the holdings of the best hedge funds for ideas.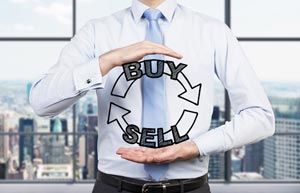 In fact, investors who cherry-pick the best investment ideas from top hedge funds will almost surely fare better than the well-heeled institutional investors that pour their money into the funds themselves.
According to Hedge Fund Research, hedge funds as a group have not beaten the Standard & Poor's 500 index for the past six years.
Last year, for instance, the Vanguard Balanced Index Fund (MUTF: VBINX) had a return of 9.8% compared to the average hedge fund return of just 3%.
But it's not so much that hedge fund managers have all lost their mojo…
The Story Behind the Hedge Fund Doldrums
Hedge fund performance has slumped for several reasons. One reason is that fund managers get paid no matter what, so many of them have grown more conservative.
But the main reason for the dry spell is that hedge funds have become a victim of their own success. Most fund managers have so much money coming in from investors that they literally don't know what to do with it.
Hedge Fund Research says the amount of money in hedge funds has rocketed from $1.6 trillion at the end of 2009 to $2.845 trillion today.
You see, first-rate investing ideas are not that easy to come by. Most managers only have about five or six top-notch ideas at any given time.
But as assets under management increase, it becomes impossible to cram all the new money into the same five investments. So the fund manager comes up with five, ten, twenty, or more good-but-not-great ideas. And that dilutes returns.
All this is bad news for the insurance companies and pension funds that have sunk billions into hedge funds. The subpar returns and high fees mean they're making very little money.
But here retail investors have the rare advantage. They can focus on just the best ideas of the top hedge funds.
According to Insider Monkey, a website that tracks hedge fund performance, these are the top 10 hedge funds from the most recent quarter and the top five holdings for each of them: