Upcoming IPOs: What Wall Street Won't Tell You
Investment bankers love to brag about successful initial public offerings – like the one earlier this year from Spark Therapeutics Inc. (Nasdaq: ONCE).
That's because IPOs can be a great source of wealth. Since Spark, a gene therapy biotech firm, began trading Jan. 30, the stock is up roughly 100% from its offering price of $23.
But here's a little secret that Wall Street doesn't like to talk about – most retail investors can't get anywhere near hot IPOs like Spark's.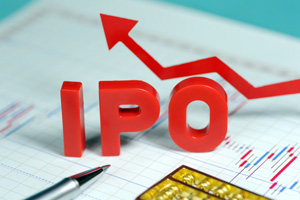 The vast majority of these initial shares are allocated to mutual funds, hedge funds, pension funds, insurance companies, and high-net-worth individuals. That means retail investors like you have to pay a premium for the stock after it's already begun trading, seriously cutting into your profits.
Learn how you can side step Wall Street and play the IPO boom…
Upcoming IPOs in Tech to Watch in 2015
Tech IPOs in 2015: Wall Street is coming off a great year of initial public offerings. There were the most IPOs in 2014 since the height of the dot-com era in 2000.
Renaissance Capital, a manager of IPO-focused ETFs, reported 275 stock launches last year. That's a 23% increase from 2013. Last year's record number of IPOs also lent a huge hand 2014's bull market.
But it won't stop there. The tech sector should continue to dominate the 2015 IPO landscape. That's why we're keeping an eye on the biggest upcoming IPOs in tech in 2015.
Here's a look at 15 companies with a real or rumored valuation of at least $1 billion to watch this year…
Upcoming IPO: Is Xiaomi the Next Alibaba?
You may not have heard of this Chinese tech company yet, but before 2015 is over the talk about a Xiaomi IPO will reach a fever pitch.
Xiaomi Corp. has made incredible progress in its brief existence.
Founded in 2010, Xiaomi launched its first smartphone in 2011. By the third quarter of last year, Xiaomi had become the third-largest smartphone vendor in the world. It beat out such veterans as LG Electronics Inc. and Lenovo Group).
The company's astonishing growth is why so many expect an upcoming IPO for Xiaomi within the year…

Exclusive Content: This past year was the biggest the IPO market has seen since the dot-com era of 2000. And the market shows no signs of slowing down. Access this exclusive report and discover the five biggest upcoming IPOs of 2015 for investors to watch.
Investopedia.com may define IPOs the best: "The first sale of stock by a private company to the public. IPOs are often issued by smaller, younger companies seeking the capital to expand, but can also be done by large privately owned companies looking to become publicly traded.
In an IPO, the issuer obtains the assistance of an underwriting firm, which helps it determine what type of security to issue (common or preferred), the best offering price and the time to bring it to market.
IPOs can be a risky investment. For the individual investor, it is tough to predict what the stock will do on its initial day of trading and in the near future because there is often little historical data with which to analyze the company. Also, most IPOs are of companies going through a transitory growth period, which are subject to additional uncertainty regarding their future values."