Stocks under $1 are alluring because of their gain potential - but they rarely pay off.
Investors keep going back to these penny stocks, though. It's tempting to invest a few dollars in stocks trading at pennies per share for a chance of some rich returns.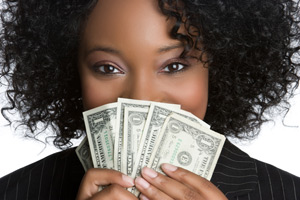 Without question, it is indeed possible to score a big win with penny stocks. But in truth, the odds are against you when trying to hit it big with stocks under $1.
Here's why.
The Problems with Most Stocks Under $1
Pump-and-Dump Schemes: You've probably gotten an email, a snail mail flyer, or call touting a penny stock that's the next "big" thing. The thing is, the issuing company hired a promotional firm to tout the company's potential. Payment to the company doing the promoting is often in a big chunk of shares - 100,000 of shares of more. When the hyped stock price rises, the promoter and insiders sell shares and send the stock price sinking.
Lack of Liquidity: Many penny stocks are thinly traded. Often, there are no specialists in penny stocks whose jobs are to make an orderly market. And because penny stocks are so speculative, traders are quick to react to any news. That simply fuels further speculation and creates wide bid/ask spreads.
Loose Regulations: Most penny stocks trade on the over-the-counter market, which is largely unregulated. Since it is not required for OTCMKT-listed securities, most companies traded there choose not to report financial returns, important developments, insider transactions, and press releases. In short, they don't share disclosure documents that are key in making educated investment decisions.
Risks: All investments involve risks, but penny stocks are among the riskiest. Many are new companies with no proven track record, assets, operations, or revenues. Others have products and services still in development or yet to be tested in the market.
Now here are three penny stocks that are getting more investor attention lately - but are best avoided.