As the oil market continues to focus on the supply side and the possibility of reaching a nuclear deal in Iran grows, something else has been developing in crude.
Worldwide oil demand is beginning to surge.
OPEC has raised its global demand estimate again for the third time this year and the International Energy Agency (IEA) in Paris will shortly follow suit.
As expected, regions of the world other than North America or Western Europe are leading the charge.
As I've discussed before, more and more demand is moving to Asia.
And given the latest downturn in oil prices, demand for crude is accelerating…
Demand Is Rising Faster than Expected in the Oil Market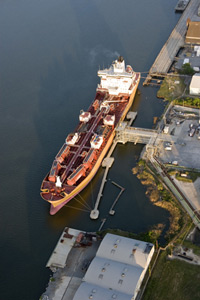 Now, it's true: The demand forecasts are all over the map – in some cases, quite literally so. But the rise in demand is genuine and will continue into 2015.
Much of this surge is driven by pent-up needs from developing industrialization and economic diversification. Some is the result of changing energy trading patterns, and a fair amount is from the simple dynamic that markets use more energy as the price declines.
Either way, there's only one conclusion. The demand for oil is absorbing inventory much more quickly than anticipated.
This has led a few to suggest that the inventory figures regarded by most commentators as almost sacrosanct may be much softer than originally thought.
Then, with the newly announced framework, there's the prospect of an accord with Iran, which has depressed oil prices as well.
The logic seems simple enough. If you release Iran from Western sanctions, the Iranians will flood the market with crude, driving down prices in the process.
However, as I noted two weeks ago, even a broad-based accord with Tehran won't have much of an immediate impact on oil prices. Any rollback of the sanctions will occur in stages and will require verification at each juncture. So there will need to be a very protracted process set in motion before any sanctions are lifted and even one additional drop of Iranian oil makes it to market.
Of course, that hasn't stopped the talking heads on TV. In fact, one of them recently claimed that the 20 million barrels of Iranian oil stored in tankers offshore "could hit the market pretty quickly."
The reality is something very different…
Join the conversation. Click here to jump to comments…
About the Author
Dr. Kent Moors is an internationally recognized expert in oil and natural gas policy, risk assessment, and emerging market economic development. He serves as an advisor to many U.S. governors and foreign governments. Kent details his latest global travels in his free Oil & Energy Investor e-letter. He makes specific investment recommendations in his newsletter, the Energy Advantage. For more active investors, he issues shorter-term trades in his Energy Inner Circle.