Intel stock was briefly shaken today (Thursday) following a report that talks to buy fellow chipmaker Altera Corp. (Nasdaq: ALTR) had broken off.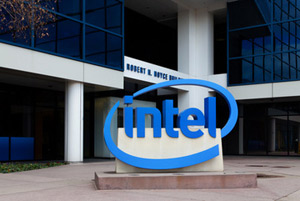 Before the markets opened this morning CNBC's David Faber reported that the negotiations hit a snag over price. The news sent Intel Corp. (Nasdaq: INTC) stock lower by 3% and Altera stock down more than 6% in pre-market trading.
Both stocks opened lower, but had mostly recovered by noon.
According to Faber's sources, Altera wasn't happy with Intel's offer price in the "low $50s" per share. Intel was willing to pay as much as $54.
That's not a bad premium for a stock trading at $43.55. And it should be enticing enough to Altera shareholders for them to push the board to reconsider.
Indeed, the measured reaction from Wall Street hints that not everyone is convinced the deal is totally dead.
Wall Street Likes an Intel-Altera Deal
For sure, Wall Street reacted enthusiastically when word first broke of a brewing deal on March 27. On that day INTC stock rose 6.4%, while Altera stock soared 28%.
It's still a good deal for both companies – good enough that both parties could be compelled back to the bargaining table.
Buying Altera would fit with Intel's strategy of going after new growth markets like wearable tech and Big Data. Altera's chip technology is widely used in data centers.
The prospect of an Intel-Altera deal also reflected a trend toward acquisitions in the semiconductor sector. Last month NXP Semiconductor (Nasdaq: NXPI) announced a $12 billion purchase of Freescale Semiconductor (NYSE: FSL).
And many smaller deals have taken place. The semiconductor sector saw $31 billion worth of M&A deals last year, the most since 2011.
Intel won't get left out of the M&A party. It has no choice. The future health of Intel stock depends on whether the company can expand into new areas not dependent on PC sales.
And if Altera won't play ball, Intel has another, almost-as-good option…