The Etsy IPO roadshow has been underway since April 1. The stock is expected to start trading April 16. One thing not every investor understands, but should, is what happens during the IPO roadshow process, and why it is so important.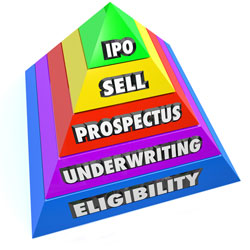 An IPO roadshow - sometimes referred to as a "dog and pony show" - is one of the many steps that a company goes through in marketing its IPO.
But it's by far the most important step. According to a study by Ernst & Young, roughly 82% of institutional investors worldwide cite a roadshow's quality as a key component in their buying decisions.
Here's a detailed breakdown of what happens during the IPO roadshow process...
What Happens During the IPO Roadshow Process?
The IPO roadshow occurs sometime between when a company sets the deal's terms and when the deal hits the market. For two weeks during that period, the company travels across the country to make one final sales pitch to potential investors.
The show usually stops at the major financial centers such as New York, San Francisco, Boston, Chicago, and Los Angeles. The company may travel to international destinations like London or Hong Kong if appropriate.
At each stop on the tour, the IPO underwriters introduce the company and its executives. The company's senior management explains the company's history and demonstrates its growth potential to audiences.
The executives typically give a presentation providing financial information that will attract deep-pocketed investors. The show usually includes the firm's business outlook, why it's launching an IPO, investment growth, possible opening stock price, earnings figures, and a Q&A session with analysts and investors.
The IPO roadshow can be a very grueling process since it can require up to five presentations each day. But each presentation is vital for the deal's success.
"Road shows allow you to tell your corporate story, but they also enable you to showcase the talent, caliber, and integrity of your management team through an organized, orchestrated, smooth presentation," noted a report by PricewaterhouseCoopers.
Pulling off a successful IPO roadshow means doing more than just giving the facts. It involves giving prospective investors something that can make or break an IPO...
One Thing That Ensures a Successful IPO Roadshow Process